THE RISE OF DIGITAL PRIVATE TRAFFIC IN CHINA
---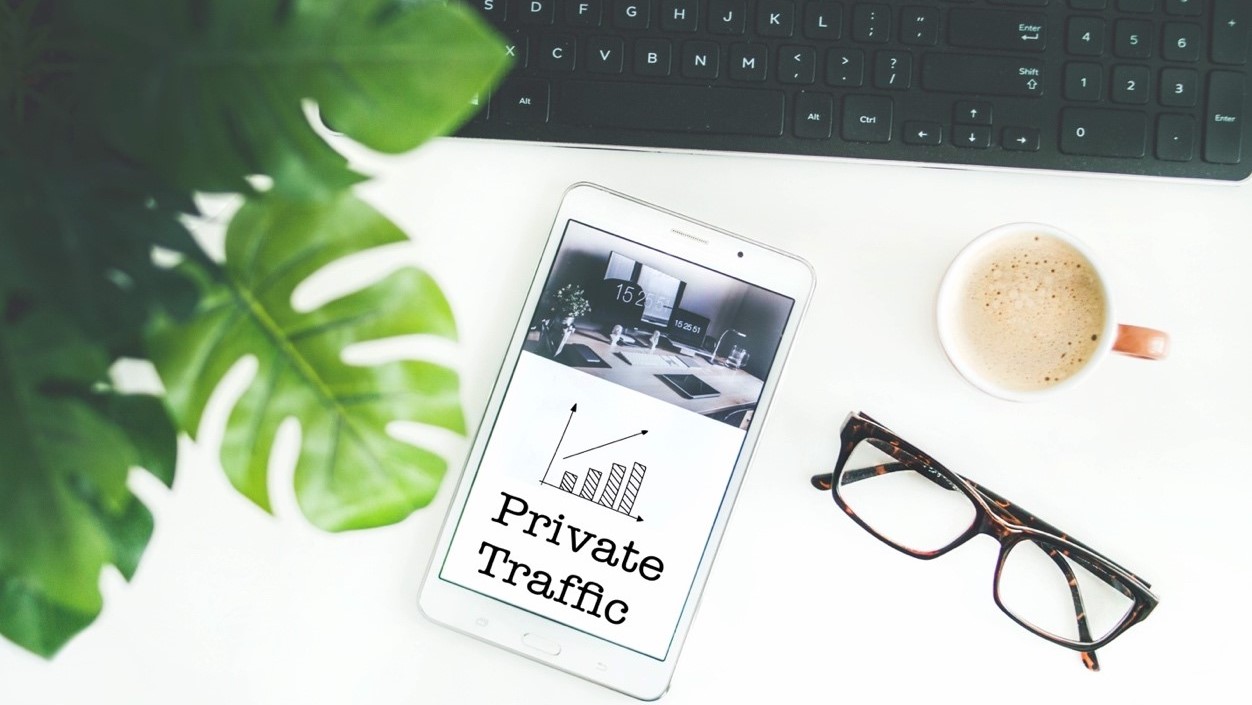 Over the past year, "private traffic" has become a buzz word in the China digital marketing sphere, but what does it mean and why has it become such an important concept for brands?
Private traffic refers to traffic sources that can be reached through closed channels the brand has direct control and ownership over. These traffic sources depend on the willingness of the Chinese consumer to engage and interact with the brand and can be repeatedly targeted by the brand at no additional cost. An example of private traffic is WeChat groups run by the brand.
In contrast, public traffic sources are not controlled or owned by the brand. Oftentimes, brands will use different paid media methods to direct public traffic to their campaigns or accounts, after which they will try to engage the users and bring them into their private traffic pool. Examples of public traffic sources include search engines and users browsing E-commerce or social media.
Outside of China, email marketing or websites are more frequently utilized to engage with customers. However, neither of these channels are very effective when it comes to B2C marketing in China, since emails are much less frequently utilized than the WeChat platform, and websites have become overshadowed by brand accounts on various social platforms, e.g., official brand accounts on WeChat, Xiaohongshu , Weibo, etc.
Building private traffic pools
With new brands entering the China e-commerce market every day, competition for access to the public traffic on platforms continues to increase, causing the costs of acquiring new customers to also get continually pushed upwards. This situation was further exacerbated by the mass shift towards digital channels that occurred among brands when offline channels were shut down due to COVID-19.
As a result, many brands have begun to focus on also building up private traffic channels. Through private traffic, brands can cultivate relationships with consumers, directly encouraging them to make repeat purchases and converting them into loyal customers. The next step would then be to encourage these loyal customers to become brand advocates and KOCs, or Key Opinion Customers, who are trusted within their friend or family circles and can assist the brand with Word-of-Mouth marketing. Once established, private traffic is easier to access and target for marketing purposes, and members of these traffic pools are also more likely to make repeat purchases due to their closer connection with the brand.
Many brands utilize paid media options to drive public traffic to their channels and convert them into their own private traffic. One of these methods is collaborating with KOLs . KOLs have often already built up their own private traffic sources, therefore working with them allows brands to directly tap into the KOL's followers, and with the KOL's influence, convert them into the brand's own followers.
When developing private traffic pools, brands may want to segment the customers according to their demographics or purchasing behaviour, which could potentially help with more focused targeting later on.
Once private traffic channels are established, cultivating and maintaining the group can be labour intensive and require dedicated teams. Part of the group maintenance involves frequently engaging the members and building up a sense of community by creating a friendly and social atmosphere. An example of this would be running a WeChat Group and creating regular discussion topics that encourage user participation or engagement. Frequent giveaways could also be used to keep users interested and ensure that they stay in the group. Through these activities, brands would be able to build up loyalty and increase repeat purchases.
Although WeChat is a focus when it comes to private traffic, any platform that allows for access to groups, conversations, or forums that are invitation-only can be a source of private traffic. With e-commerce platforms now allowing users to follow their favourites stores, this also opens up a new avenue to develop into private traffic.
Case Study: Perfect Diary
Perfect Diary is Chinese beauty brand that has become extremely popular over the past year through its innovate use of private traffic, which has helped the brand to improve customer relationships, while also increasing sales conversions.
The brand built up its private channels by conducting one-on-one customer service and adding customers to WeChat group chats with other Perfect Diary customers. The WeChat groups are organized and maintained by brand representatives, with the brand estimated to have more than one million fans within its various group chats.
In these WeChat groups, the brand representatives regularly share information on the brand and on product launches, providing discounts and promotions. At the same time, the brand representatives also foster an environment where the users are encouraged to share tips on how to apply make-up, share photos of make-up looks that they've created, discuss make-up techniques with each other and develop friendships. All of these strategies have allowed the brand to build a close-knit community of loyal Perfect Diary repeat customers.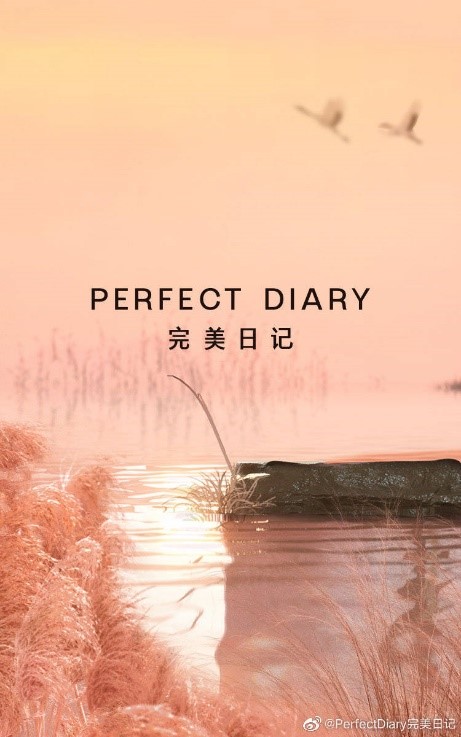 Image taken from Perfect Diary's Official Weibo Account (@PerfectDiary完美日记)
How Melchers can support foreign businesses entering e-business in China
China's appetite for foreign brands and the spending power of Chinese shoppers offer an attractive market for foreign businesses. And the speed at which China's e-business is evolving makes it a fertile testing ground for using e-business platforms to export to other markets. But adapting to local needs and habits is vital.
Creating brand awareness is essential to success. Choosing the right social media, search engine and sales platforms are only some of the aspects which need to be considered. Especially for small and medium-sized enterprises the costs and challenges of doing business in China can easily be overwhelming. Choosing the right partner to be successful online will be paramount.
To learn more, please contact us at [email protected].