Aluminum Extrusion and Processing
China's aluminum extrusion market is experiencing significant growth due to growing demands from the end-user industries such as automotive, aviation, and building & construction. Extrusion of aluminum in China reached a historic high of 21,380 kt in 2020, an increase of 6.8% YoY.
At Melchers, we have solutions for aluminum extrusion plants, including heating technologies for extrusion containers, die ovens, tools, and special coated extrusion dies to produce accurate, complex aluminum profiles. We represent premium manufacturers from Germany in Mainland China of aluminum processing machinery, who are global market leaders in their fields.
Since our start in Greater China more than 150 years ago, we strive to represent our partners in a way that suits their specific requirements for long-term success. Read here what one of our long-standing partners says about our cooperation:
"For more than a decade WEFA® is enjoying the partnership with Melchers. We can grow our China business remarkably due to the excellent support of a very engaged and knowledgeable team.
Melcher's sales activities and technical services for WEFA®'s leading die technology and CED® are very well appreciated by our Chinese customers. Melchers is always receptive to new market trends and developments and provides us with detailed, well researched market reviews and studies.
We are looking forward to many more prospering years to come in regard to this perfect customer support and say sincerely THANK YOU."
---
Our Brand Partner
A.t.i.e. Uno Informatica S.r.l.
Atieuno is a highly specialized Aluminum Extrusion Software company, that develops vertical Industry 4.0. solutions leading the aluminum extrusion companies through their digital transformation and promoting higher performance in terms of productivity, quality, and sustainability. Their portfolio includes multiple modules solutions like:
EMS Ecosystem 3rd generation – Extrusion Management System
Extrusion Intelligence – advanced extrusion analytical tool
Ulixes – a complete suite that check the aluminum profiles' feasibility
Theoria – the most advanced extrusion planner
Press Supervisor – allows the fine-tuning of process parameters
Nitrogen – liquid nitrogen for high quality extrusion
Cast House –real-time process supervision in re-melting department
Contact: [email protected]
Main Products
Marx GmbH & Co. KG
Since 1962, Marx GmbH & Co. KG has been providing optimal solutions for all extrusion technology requirements:
Multi-zone heating systems for containers
High-power cartridges (1-3 zones)
Quick-connect systems
Multipoint thermocouples
Air cooling regulation units
Preassembled ring connector sets
Contact: [email protected]
WEFA
Since 1972, WEFA has been an innovative partner for the production of extrusion dies used in the automotive and construction industries, and in electrical engineering. Types of Coated Extrusion Dies (CED®):
Cartridge® dies (interchangeable CVD coated cartridge dies fitted into die-holder and backer)
Solid dies (coated die plate with backer and feeder plate if required) and
porthole extrusion dies (plate and mandrel entirely coated)
Sandwich dies (one or more coated plates and mandrel inserts fitted into a robust die holder)
WeChat QR Code: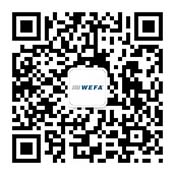 Contact: [email protected]
Main Products
---
Contact Us
We value any feedback and are always available for a non-committal conversation about your China strategy.