PLASTIC & RUBBER PROCESSING AND LABORATORY
Plastic and rubber processing technology and quality control has been one of our core competences for decades. We work closely with leading European manufacturers, providing strong support both locally and from Europe through dedicated, experienced sales and service staff in our various markets.
Local customers include private local and foreign multinationals as well as institutional and academically driven R&D.
---
Our Brand Partner
Brabender GmbH & Co. KG
As a technological market expert for laboratory equipment of exceptional quality in the food processing and chemicals industry, Brabender GmbH & Co.KG come up with optimal solutions for all clients' needs — flexible, professional solutions that require the full spectrum of our expertise.
WeChat QR code


Chinese Website: https://melchers-brabender.com/
Contact: [email protected]
Main Products
ECON GmbH
Founded in Austria in 1999, ECON has been a specialist in underwater pelletizing technology for over 20 years. Constant technological development has made ECON one of the innovation leaders in pelletizing systems.
The product line of ECON includes underwater- and air pelletizers with compactly designed water treatment and drying systems, as well as screen changers for melt filtration, and pyrolysis furnaces for environmentally friendly and gentle cleaning of extrusion- and filtration parts.
ECON has an extensive sales and service network in all major industrial countries. ECON underwater pelletizing systems are now operating in over 20 countries on all continents.
Tailor-made solutions for your production line with a focus on durability
A wide range of throughput to fit your needs from laboratory use to large scale production:1-15000kg/h
All pellet sizes:micro(0.5mm),mini, standard
Patented Thermal Insulation Technology:stable production process, no "freezing" of die holes.
Low energy consumption and high efficiency
Compact unit, minimal space requirements, easy & safe operation
Contact: [email protected]
Website: econ.eu
WeChat QR code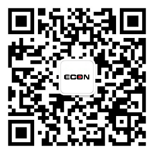 Main Products
GERLACH MASCHINENBAU GmbH
GERLACH MASCHINENBAU is a well-known manufacturer of machines for hot-air vulcanization which are successfully used in many rubber processing industries such as automotive.
PIXARGUS GmbH
PIXARGUS specializes in systems for automatic surface inspection and the dimensional measurement of continuously produced long products, such as profiles, tubing, tubes, cables and webs in a wide range of materials, and also for single-piece inspection.
---
Contact Us
We value any feedback and are always available for a non-committal conversation about your China strategy.