Pharma
The pharmaceutical equipment industry in China is expected to boom in the long run due to medical reforms, favorable policies, and the implementation of the updated Good Manufacturing Practices (GMP) standard.
At Melchers, we represent several brands in the Chinese market, in the field of pharma packaging and pharma machinery. We have longstanding collaborations with pharmaceutical industry leaders, that are looking far beyond today. In close cooperation with them, we offer a full-service package of innovative technologies backed up by after-sales and maintenance, supporting regional markets as they become more advanced and sustainable.
With our partners we have access to the human and animal pharmaceutical production markets. Beyond the production and machinery side of the pharmaceuticals market, our Healthcare division represents other medical device partners. Click here and learn more about their complementary business.
Since our start in Greater China more than 150 years ago, we strive to represent our partners in a way that suits their specific requirements for long-term success. Read here what one of our long-standing partners says about our cooperation:
"In our long-standing cooperation with Melchers, we appreciate their openness, reliability and determination in marketing our Swiss-made Neopac premium tubes in China's highly competitive primary packaging market. We benefit from Melchers nationwide infrastructure there, which offers our customers an efficient, round-the-clock, in-market presence to help them bring their specific tube packaging solutions to reality. Together, we have succeeded in expanding our customer base significantly, and achieving stable, predictable sales growth, in particular in the ophthalmic and animal health segments.
Melchers services are as tailored as our customers' requirements, and as versatile as our product range. Cooperation at the highest level."
---
Our Brand Partner
Pamasol Willi Maeder AG
Pamasol, headquartered in Switzerland, is a worldwide well-known machine supplier for pressure filling in aerosol  industry.
Contact: [email protected]
Main Products
Steriline S.r.l
Steriline is a well-established European manufacturer, highly specialized in the production of complete lines for the aseptic processing of injectable products, supplying pharmaceutical companies worldwide.
It was founded in 1989 in the Lake Como area (Italy), where its headquarters and manufacturing facilities are still based.
The company develops, manufactures, and supplies a comprehensive range of solutions, including both mechanical and robotic applications for aseptic processing.
These applications are compatible with vials, ampoules, cartridges and syringes and can handle toxic or non-toxic products in both liquid and powder form.
Steriline's complete lines include the following equipment:
washing machines
depyrogenation tunnels
filling and capping machines
external decontamination machines
barrier systems such as oRABS, cRABS and Isolators
Contact: [email protected]
Main Products
Symex GmbH & Co. KG
Symex mixing technology is a high-efficiency system for producing emulsions and suspensions.
Hoffmann Neopac AG
The Swiss Company Hoffmann Neopac AG is a worldwide expert of high-barrier Polyfoil® tubes in the premium segments of the pharmaceutical, cosmetics and dental industries for capacities from 1 ml to 300 ml.
In the pharmaceutical sector the focus is on dermatology, ophthalmic, pain relief and animal health. Neopac produces tubes with excellent barrier properties, customer specific applicators and printing technologies. The company is setting high values on cleanroom technology and good manufacturing practices, research and development, innovation and sustainability.
Neopac serves their customers on a global level, with local flexibility and proximity.
WeChat Account QR-Code: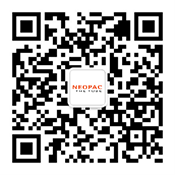 Website in Chinese: https://cn.neopac.com/
Contact: [email protected]
Main Products
---
Contact Us
We value any feedback and are always available for a non-committal conversation about your China strategy.