New Energy
In September 2020, President Xi Jinping announced at the United Nations, that China would strive to achieve carbon neutrality by 2060. The "14th Five-Year Plan"* demonstrates this point as well. This plan focuses on technological innovation and environmental sustainability, which is critical for China to achieve the net-zero carbon emissions target and accelerate energy transition.
At Melchers, we believe in the future of smart and sustainable energy concepts and support the solutions that deliver today what the world will need tomorrow. The hydrogen sector is a pioneer market in the starting blocks. It is characterized by project-based business with long lead times.
With our product and market knowledge about the production equipment for fuel cells for the automotive industry and our exclusive representation of one of Germanys market leaders in China, we have taken a prominent role bridging European productions to the Chinese market.
(*Five-Year Plans (FYP) in China are the overall guiding documents for the development of the country.)
---
Our Brand Partner
Graebener Maschinentechnik GmbH & Co. KG
The business unit Graebener® Bipolar Plate Technologies realizes customized production lines for the cost-effective production of metal bipolar plates.
Based on its core competences forming, cutting, welding and straightening Graebener® is one of the first companies to has been involved in research and development of production processes for bipolar plates for almost 20 years.
From engineering through in-house application laboratory services up to customized production lines – it implements solutions tailored to individual market demands.
The fuel cell is not only interesting for future mobility, logistics or the generation of electricity and heat for houses, but for all applications of energy generation where environmental aspects, energy efficiency and sustainability are relevant: The company believes that the future belongs to hydrogen.
Graebener® Bipolar Plate Technologies wants to make its idea of the future tangible for the present. Not only does it want to create leading and lasting quality for its customers in the spirit of the company's history, it also strives to develop solutions that already provide today what the world needs tomorrow.
Graebener® is committed to creating the quality standard for technologies for the production of bipolar plates and to developing future-oriented processes which help its customers to produce components for hydrogen-based energy generation, precisely tailored, integrable, scalable and thus economically efficient.
The fact that the company is good at this is not only proven by renowned references, network and research partners, but also – quite pragmatically – by more than 90 bipolar plate designs implemented and over 110,000 plates manufactured on its own systems.
Graebener® develops customized systems that are scalable in the future and supports its customers with holistic engineering from the very beginning.
WeChat Account QR-Code: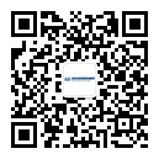 Contact: [email protected]
Main Services
Main Products
---
Contact Us
We value any feedback and are always available for a non-committal conversation about your China strategy.