How WeChat has grown to become one of the most important marketing tools for overseas brands in China
---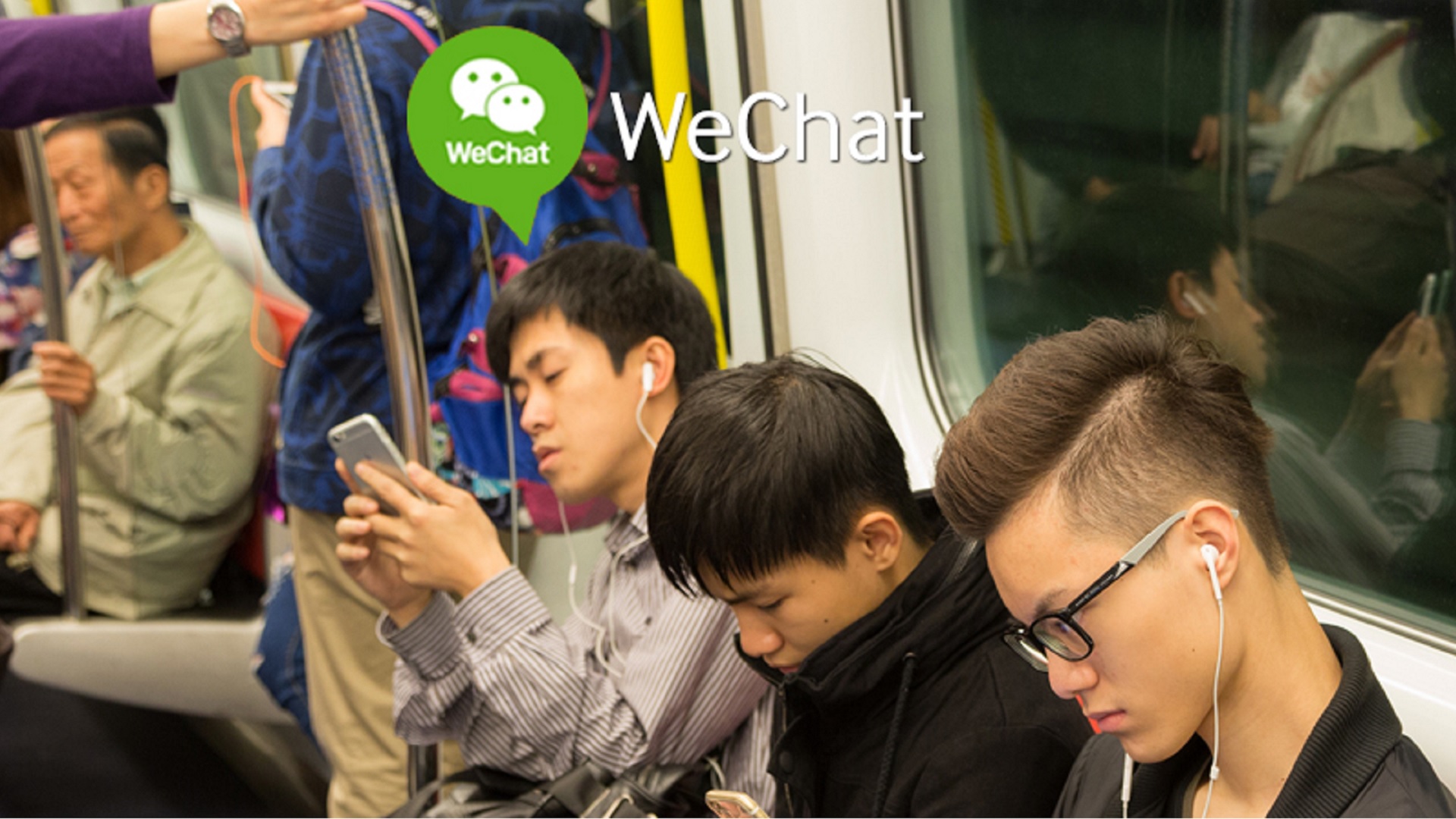 WeChat, launched in 2011, has grown to become one of the World's leading mobile apps, with an estimated user-base of approximately 1 billion monthly active users, over 90% of whom are based in mainland China. As such, WeChat has become one of the most important marketing channels for overseas brands wishing to reach a Chinese audience.
How has WeChat achieved such growth and importance over a relatively short period of time? We look at WeChat's phenomenal growth rate, and what its success means for businesses wishing to reach a Chinese market.
What is WeChat?
WeChat (Chinese 微信 – meaning "micro-messaging") is a unique channel with many different functions including an instant messaging service, similar to WhatsApp, a social media platform and an e-commerce/ payment gateway.
The following chart shows WeChat's core functionality compared to other leading western Social media channels.
Figure 1 – WeChat compared to Western social media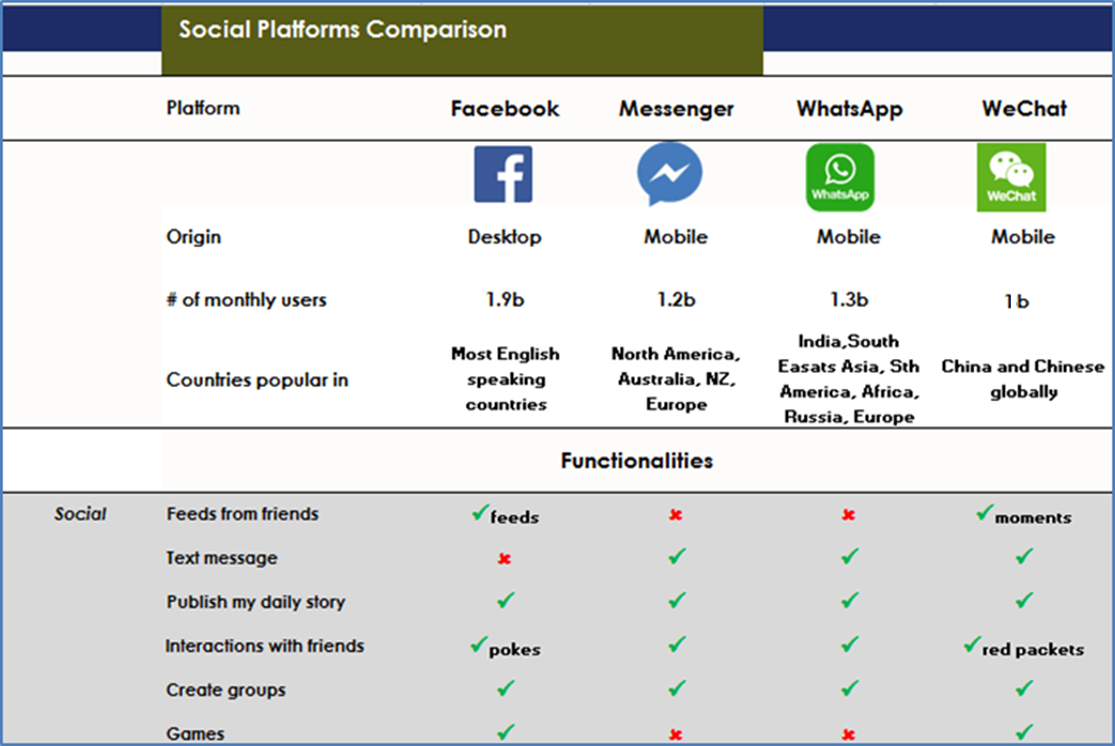 Source: Marketing Minds, NZ
This combination of functionality means that brands can build up a follower-base as they would on any other social media but can also sell directly to their customers within WeChat, using WeChat Pay, one of China's leading payment gateways.
In this way, WeChat can be considered less a social media channel like Weibo or Facebook, more an 'eco-system', where users can engage in multiple activities.
Figure 2. WeChat – Core Functionality
Key Functionality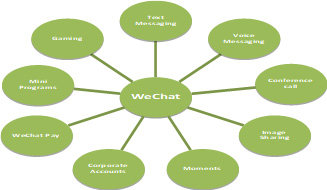 Messaging – WeChat provides text messaging, hold to talk voice messaging, video call, conference call,
video/photograph sharing, and location sharing capability.

Moments – Moments is WeChat's name for its social feed. Moments allows users to post images, post text messages and share music.

WeChat Pay – WeChat users who have provided their bank details, can pay bills, order goods and pay in store using WeChat Pay. WeChat Pay is a digital wallet. It is estimated that over 800 million people use WeChat Pay in China.

WeChat Official Account – There are estimated to be 12 million corporate accounts on WeChat by end of 2018. Brands can build up a follower-base on WeChat similar like on Twitter, or Facebook. The nature of content on WeChat is different though, posts tend to be longer, typically 500 words plus, so they can be viewed more like blog posts. Posts tend to be less frequent, typically one per week. WeChat official accounts are therefore a channel where the back story of a brand can be explored in detail.
Mini Programs –WeChat mini-programs are apps within the WeChat eco-system and very important for successful online trading and e-commerce. Mini-programs provide enhanced functionality such as task management and coupon functionality. The real game-changer here for brands however is the facility to create an online shop-front to sell products directly to customers. This bridges the gap between traditional social media as being principally a brand-awareness tool, and e-commerce, meaning WeChat is now becoming as much about ROI as brand awareness.
Figure 3. The British House Mini Program
WeChat's rise to prominence
WeChat's monthly active user-base is estimated to have tipped the 1 billion mark in 2018. Whilst this figure lags behind WhatsApp and Facebook in the West, it has a phenomenal growth rate.
Figure 4 – WeChat's growth between 2011 and 2018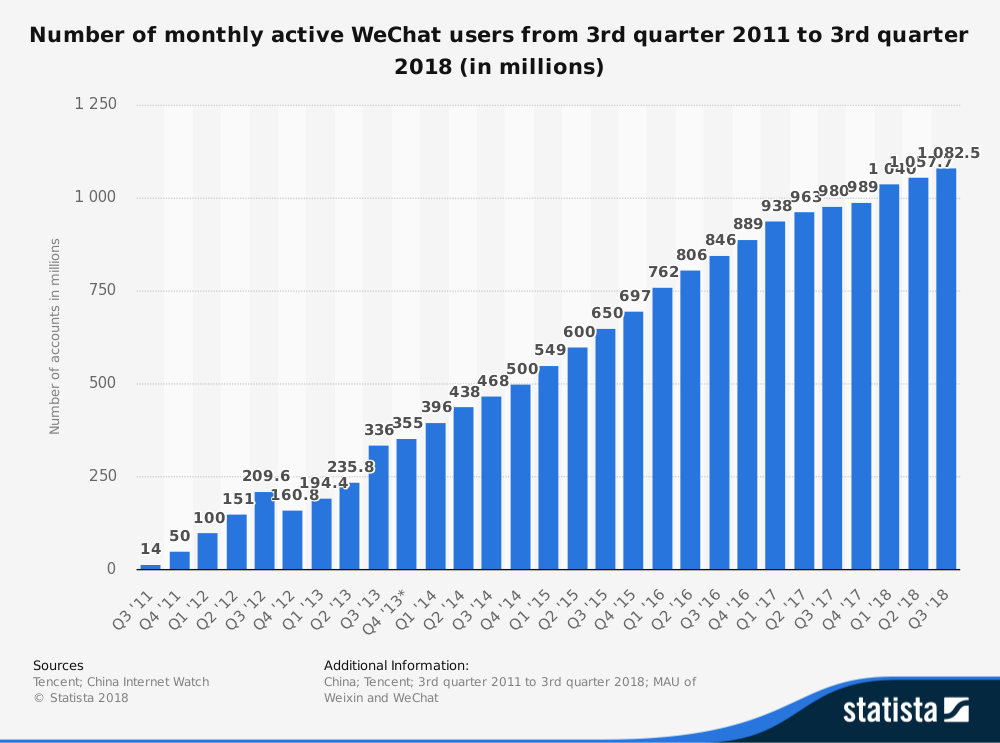 Source – Statista
How has WeChat grown so rapidly to become the biggest channel of its kind in China?
WeChat's huge success is primarily built on Tencent's first big product, the QQ messenger, which helped migrate most of its users from computer to mobile over recent years.

The lack of competition can also partly help explain WeChat's ascendancy. Most popular foreign social media channels such as WhatsApp, Facebook, and Twitter are blocked in China. It is still unlikely they could significantly threaten WeChat's ascendancy due to its strong knowledge and understanding of local user habits and behaviours.

The wide ranging functionality that WeChat has compared to some of the competition means it retains users, as a one-stop app, thus helping to fuel its growth.
Who uses WeChat?
We have seen that there are now over 1 billion WeChat users worldwide. What else do we know about
WeChat users?
We can see from the chart below that the average age of WeChat users is young, but getting older, with the biggest age bracket representation being 26-35.
Figure 5 – WeChat user age distribution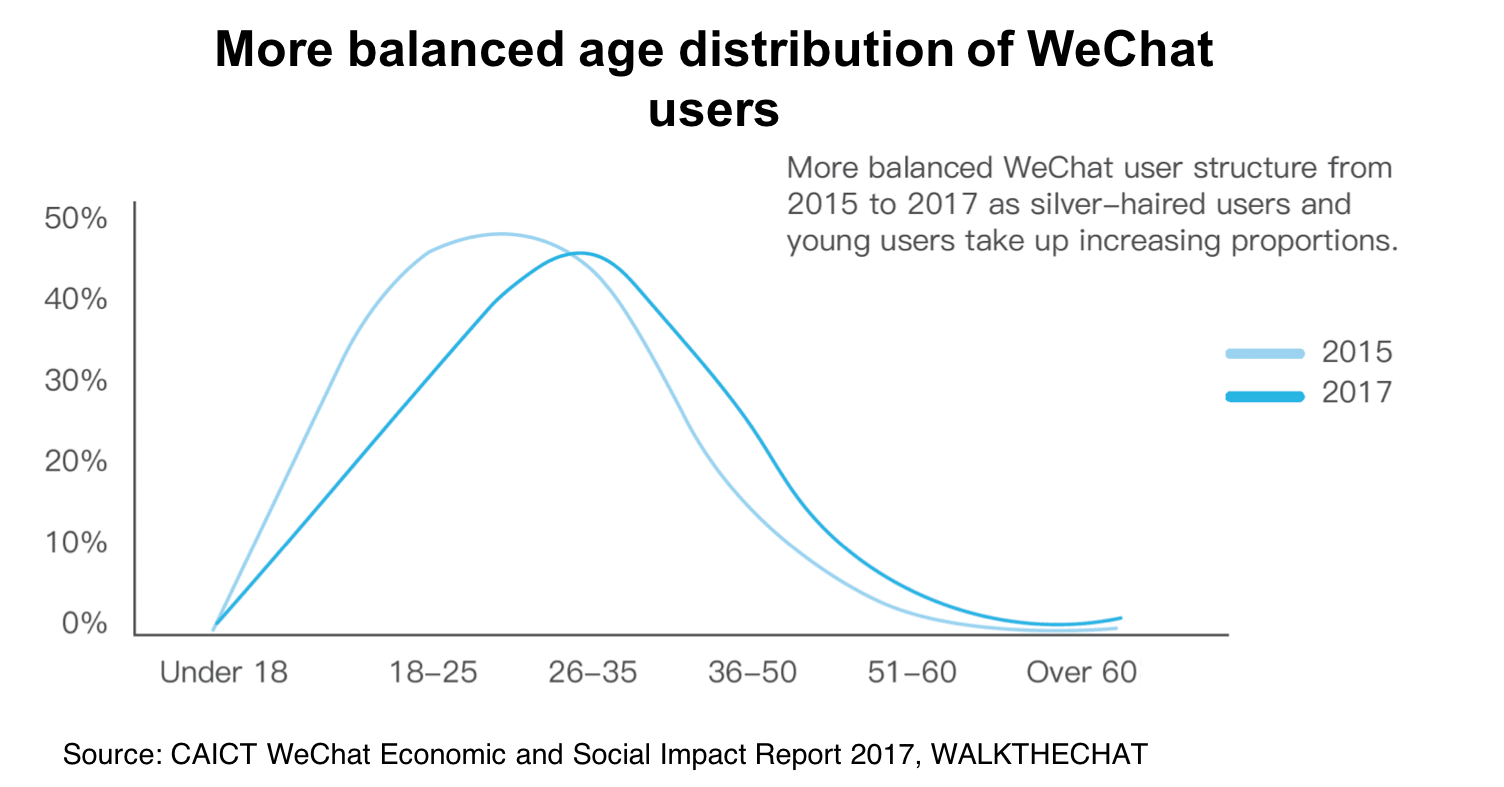 Source: WalkTheChat
We further know that the WeChat audience is predominantly an urbanite, tier 1,2,3 audience who are principally engaged in 4-key areas: private enterprises, self-employed, students and public-sector employees. This is a lucrative market for advertisers.
What does this mean for Companies wishing to develop trade in China?
WeChat undoubtedly present significant opportunities for overseas brands to reach its enormous user-base:
Increasing Brand Awareness – First and foremost, by establishing a corporate presence on WeChat, you create the opportunity to increase brand awareness within target segments.
This involves:
a) Developing a content plan for regular posting, and
b) Consider advertising, using WeChat's advertising model to target specific users, or use Key
Opinion Leaders (KOLs) who are social media influencers, to boost followers by association
Establishing a Revenue Stream – With WeChat's mini-program and payment gateway capability, it is now possible to sell directly to the end-user in China, whether you are selling clothing, jewellery or furniture, WeChat provides a direct route to market.
Adding Value – Companies developing a corporate presence on WeChat can provide added value services to their customer base. For instance, Tesla, the car manufacturer, has developed a WeChat mini-program enabling users to locate charging stations, schedule a test drive, and share their experience of driving a Tesla.

Figure 6 – Tesla mini-program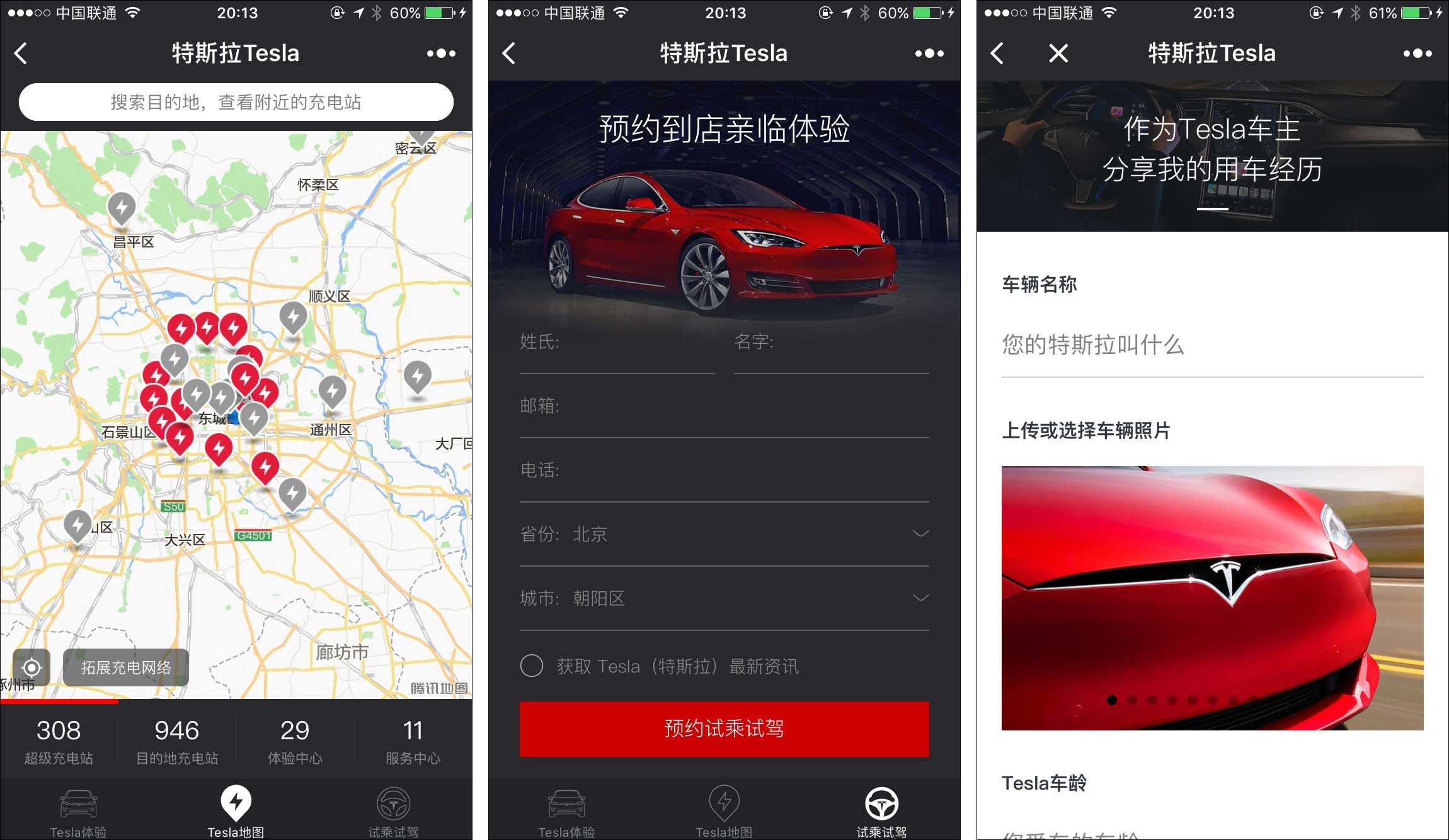 How can Melchers help?
With our experience and expertise, Melchers Group can offer you support and assistance to develop and implement digital strategies for a successful digital market entry for a partner brand to China. We have rich experience in content creation, social media account management in China, such as WeChat and Weibo, as well as key opinion leader engagement. We enable the provision of design, build and optimization services for web and mobile presences in China and help to drive customer acquisition via SEO & PPC.
For further information please contact Melchers Digital Marketing division  [email protected]