UNDERSTANDING THE CHINESE CONSUMER JOURNEY
---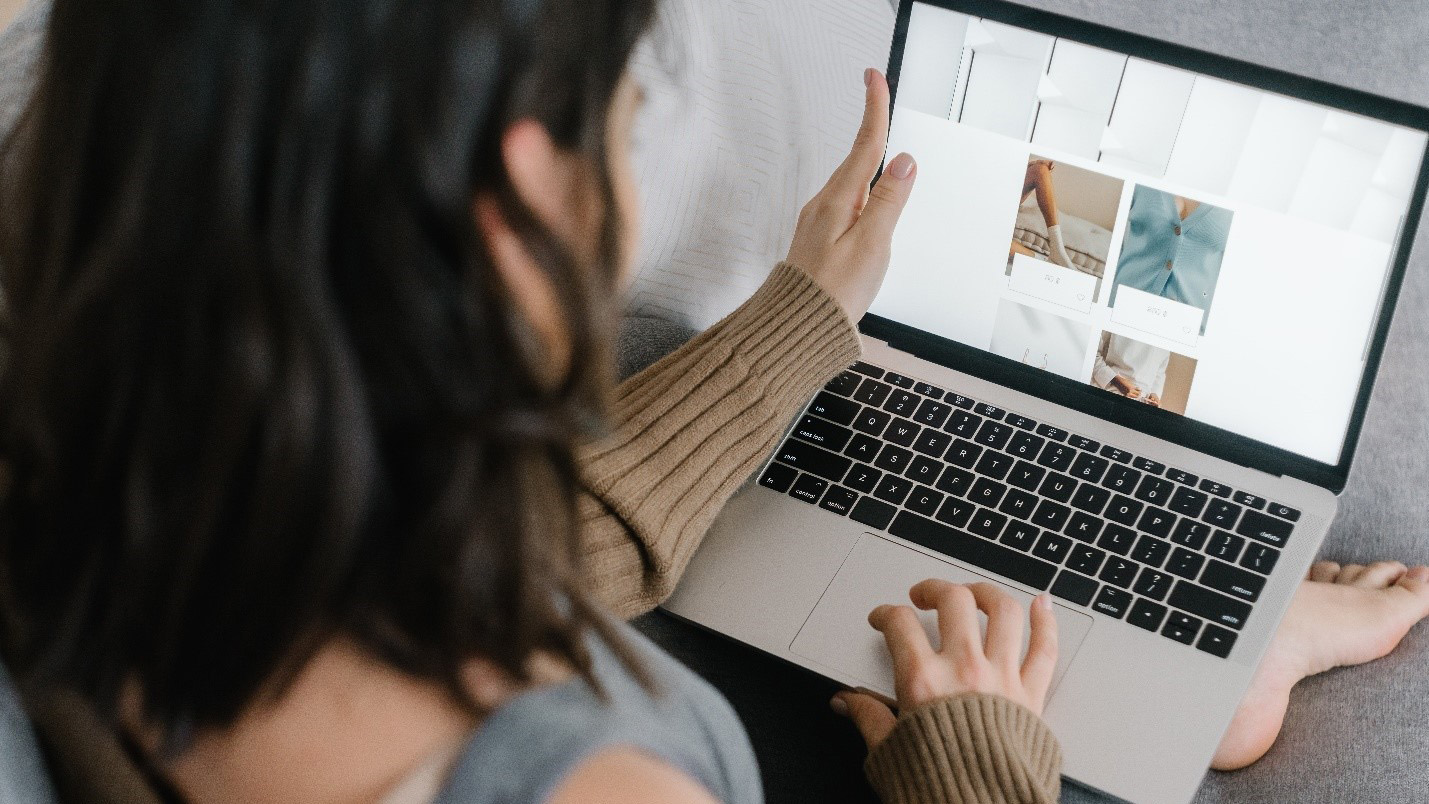 In China, the consumer journey consists of a series of different stages that does not end at purchase and instead loops around in a cycle. Although different sources will break down the Chinese consumer journey. slightly differently, the stages we will be using are:
Awareness
Evaluation
Purchase
Post-sales Service
Advocacy
Awareness
For Chinese consumers, initial awareness of new brands is generally a result of encountering reviews or discussions about the brands and products on social media, either through user-generated content or through Key Opinion Leader (KOLs) recommendations. As a result, outside of paid advertisements, encouraging user-generated content and working with KOLs are essential for brand awareness and marketing.
Evaluation
Social media plays a crucial role when Chinese consumers are evaluating a brand and its products. Instead of using search engines or going on brand websites, Chinese consumers are more likely to search on social media platforms such as WeChat, Weibo, Xiaohongshu/Little Red Book, Douyin or Kuaishou for information on the products. Consumers will look up reviews, evaluations, recommendations or any other product experiences that other users have shared. Thus, especially for new brands, the final purchase decision is more dependent on product reviews and KOL recommendations, rather than trust in the brand itself.
Chinese consumers also require far more detailed information on the brand and product before they are willing to make the purchase, which makes this stage of the consumer
To meet these needs, product detail pages on Chinese e-commerce platforms are usually more in-depth and often include several different product images or videos, FAQs and/or other detailed descriptions. Oftentimes, Chinese customers will reach out to customer services prior to making the purchase and ask questions about the product.
With all this being said, the surge of popularity in livestreaming has caused a shift in this stage. Instead of going through a long research phase, just a few minutes of listening to a livestreaming host's presentation on a product could be enough for customers to immediately make a purchase.
Purchase
When it comes to E-commerce, Chinese consumers tend to prefer shopping through brand flagship stores as they often provide a greater range of products and have an increased guarantee of authenticity. Unlike in Western countries, flagship stores are more often operated through E-commerce platforms such as Tmall or JD, rather than through the brand's own website.
Over the past decade, these first three stages of the consumer journey have become more integrated with social media. Many social platforms have implemented their own e-commerce features, such as Douyin, Xiaohongshu, Kuaishou and WeChat, allowing consumers to discover, research, compare and buy products all within the same platform.
Post-sales Service
In general, China's E-commerce landscape is more developed than in most countries in the West. Therefore, Chinese consumers have higher expectations when it comes to after-sales services. Development of extensive infrastructure and networks required for efficient delivery of products throughout the country has led to Chinese expectations of very short delivery times. Moreover, customer services are also expected to provide immediate responses to any inquiries received throughout the purchasing process and allow for refunds when requested.
Advocacy
Finally, after receiving the purchased products, Chinese consumers enjoy sharing and discussing their experiences online. Either by leaving a review on the E-commerce platform, or by heading to social media platforms such as Xiaohongshu, to create posts about the product. This has created a system of reliance on each other's recommendations among Chinese consumers, further integrating social media and e-commerce and driving the next cycle of the consumer journey for other shoppers.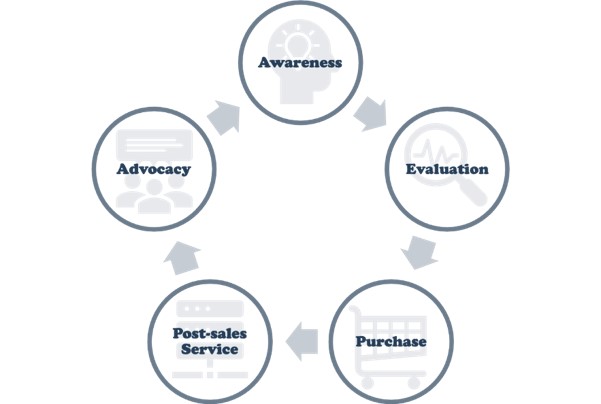 Although the B2C consumer journey generally remains very similar no matter what product or service category, the platforms used in each stage may differ. This is especially true for categories that have their own specialized platforms, e.g., mother & baby specific platforms or fitness related platforms.
In general, China has seen a rapid digital transformation in the past decade, which is reflected in the purchasing journey of Chinese consumers. The consumer journey in China tends to be more social and digitally integrated, requiring more consideration at each stage.
Compared to the West, Chinese shoppers require a greater number of touchpoints and interactions with the brand before purchase, causing their purchase decision journey to take longer.
When brands are entering the Chinese market, they need to understand who their customers are and target them throughout their consumer journey. In order to do this, it is essential for brands to tailor their marketing and sales strategies to reach the target audience at their already established touchpoints.
How Melchers can support you in China
Melchers provides a complete end to end digital-execution service for Western-brands wishing to define a strategy for China through to market implementation. We manage the client relationship in Europe and China, to ensure strategy, planning, and projection is set out at the onset. Local teams based in Shanghai and Beijing oversee campaign implementations. Among our digital marketing services, we design, build and optimize web and mobile presences in China to drive customer acquisition including SEO set-up and optimization services. Our team engages in design, content creation and management of your website, blog and social media accounts, while driving digital marketing campaigns.
To learn more about how we can support you, please contact us at [email protected] or go to https://www.melchers-china.com/competencies/digital-marketing/