The Versatility of Interactive Experiential Points
---
Adaptable retail design is part of brands' excellent strategies to maximize the effect of seasonal promotions. Brands benefit from using adaptable retail design to engage loyal customers and attract new ones with eye-catching new designs, new themed experiential points, and on-brand exciting temporary elements.
The key importance of adaptable retail design becomes crystal clear in the context of Chinese retail market, where brands are constantly competing to attract customers' attention and provide long-lasting shopping experiences.
The four main elements that can be easily customized in-line with brands' promotion are:
1) Façade Design
2) Interactive Experiential Points
3) Product Displays
4) Pop-up Stores
Part one of this series presented three examples of excellent customized façade executions for the Chinese market by globally famous luxury brands. Part two will dive into the topic of interactive experiential points, as temporary in-store spaces invite customers to engage with a new product line in a more personal and impactful way.
Benefits of Experiential Retail
Experience-based retail has been affirming its role more and more in today's crowded global marketplace thanks to its customer centric approach. Experiential retail focuses on building a closer connection between customers and brands, as well as, providing strong inputs to develop an emotional connection to the product. Customers have been increasingly valuing the in-store and online experiences brands can provide, thanks to the high level of personalization and long-lasting impressions of new products and services.
Experiential retail can help brands optimize and enhance three fundamental steps:
1) Customers' participation: experiences increase both duration and quality of customers' visits, as well as customers' participation levels.
2) Product knowledge: engaging customers in experiencing the product's features firsthand helps educate customers on product qualities and brand-new features.
3) Brand awareness and brand loyalty: experience-based interactions can enhance the customers' brand awareness, as well as increase trust and service satisfaction to build brand loyalty.
Interactive Experiential Points
Interactive experience points are spaces in the store offering customers experiences that are both functional and entertaining. These spaces can engage with customers' senses and stimulate curiosity towards seasonal products or launches of new lines and designs, but also offer a deeper level of interaction and go beyond immediate needs and wishes.
Especially in China, experiential points have proven themselves to be a useful tool to remain relevant and to adapt brick-and-mortar stores to the latest trends and innovations. Creating interactive experiential points can provide an in-store space to host popular Key Opinion Leaders (KOLs) events that will draw online fans and curious by-passers in the store, or digital immersive experiences that will impress tech-savvy Chinese customers.
WeChat integrations – Burberry 2020 "Social Retail Store" Opening
In July 2020, Burberry opened their new "social retail store" in Shenzhen with an exclusive partnership with Tencent. The store tech integrations are powered by a WeChat mini-program that allows customers to book fitting rooms, access exclusive items and additional on-brand experiences as "The Trench Experience", as well as scan QR codes on items to gain more information on the product. This new store's integrations render the store incredibly flexible and will grant the seamless adaptation of the space for any of the brand's future collections and new designs.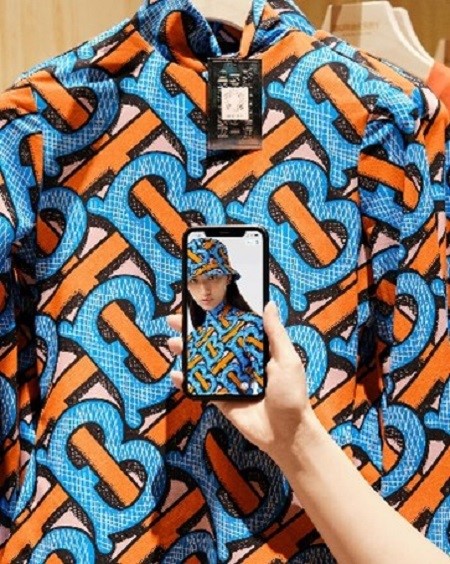 Image Source: Frame
AR Smart Mirrors – Swarovski 2019 Chinese New Year
In 2019, Swarovski Store in Chengdu opened its doors to customers with new interactive experience points. The store displayed interactive screens, presented as Swarovski crystal framed mirrors and equipped with front cameras and control panels. Through these interactive mirrors, customers could "try on" any piece from the brand's jewelry new collection appropriately themed for the Chinese New Year. In addition, the interactive mirrors allowed customers to take pictures with Swarovski stickers and share them with friends.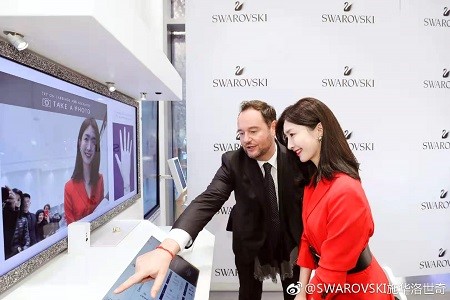 Image Source: Weibo @SWAROVSKI施华洛世奇
KOLs/Brand Ambassador Events – KAPPA 2018 Autumn/Winter Collection
In 2018 Kappa presented their new 222 Banda Autumn/Winter collection with a live event in their Xi'an store. The event saw the participation of the brand ambassador and popular actress Zhu Xudan, who interacted with customers with quizzes and other entertaining activities, rewarding the fans of the brand with gifts and prizes. The brand's strategy for the new collection launch also included a live event in their Beijing location, which saw the participation of various popular KOLs and reached 39.7 Million views on Weibo, boosting the brand's online presence and driving in-store traffic.
Exposition Displays – Huawei 2020 Smart House Floor
For the opening of their new Shanghai flagship store, Huawei has adapted an entire floor to showcase their latest innovations in Smart House technologies. On the second floor, customers can live the experience of various domestic settings, including a home gym where they can monitor their heart rate on the treadmill connected to a Huawei smartwatch. The exposition is fully immersive and provides a truly personalized experience, which will allow customers to picture themselves in the environment and guide their purchase decisions.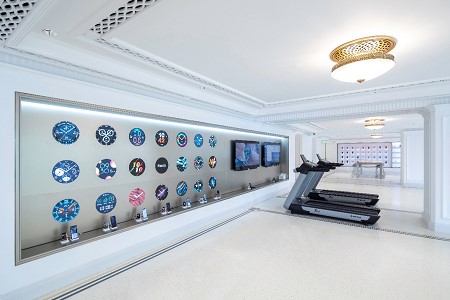 Image Source: Huawei
Key Benefits for Brands
Brands can benefit from creating interactive experiential points to promote new launches and seasonal products in three ways:
–  Create reusable stations: interactive experiential points can be temporary or permanent, and they can be used to draw attention to one or more seasonal promotions and new launches.
–  Connect with key market segments: brands can showcase their tech affinity and attract key target groups like Gen-Z and Millennials. KOLs and Brand ambassador events can also help connect with younger generations and drive both online and in-store sales.
–  Expand promotions reach: customers will share their experiences through their social media channels, creating a loudhailer effect and maximizing promotions' reach.
Outlook
Interactive experience points are highly adaptable ways to display different collections and seasonal promotions throughout the year. WeChat integrations, smart mirrors, KOLs events, and exposition displays can bring all the benefits of experiential retail customer-brand connection and increase brand loyalty.
In the next article of this series dedicated to adaptable retail design, we are going to focus on ways brands can magnify the impact of their products on customers using adaptable product displays.
This blog post was originally published by Melchers' Retail Partner 5 Star Plus Retail Design, an interior design company specializing in the branded design of retail stores and restaurants. The original post can be found here.