New Managing Director appointed for Melchers Hong Kong
---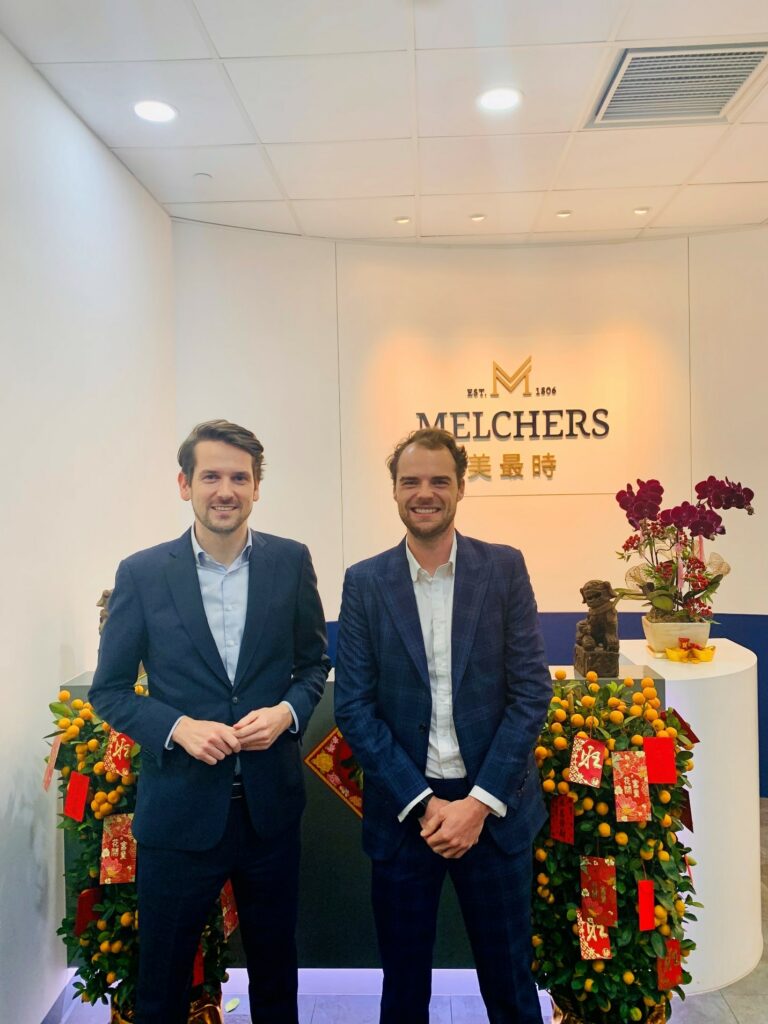 (Left to right: Anton Melchers – Melchers China CEO, Levin von Gehren – Melchers Hong Kong MD)
Last week, before our colleagues started into the CNY break, was an exciting week in our Hong Kong office. For the first time in years, thanks to the recent boarder openings between Hong Kong and Mainland China, our CEO Anton Melchers came to visit, greet old familiar faces and finally met colleagues in person, who started with us during the pandemic.
Additionally, we welcomed our new HK MD Levin von Gehren, who previously worked for a leading German pharmaceutical company in strategic business development in both Mainland China and Hong Kong. Besides managing the existing business at Melchers HK, Mr. von Gehren will drive additional initiatives for one of our focus segments, the health/pharmaceutical sector.
We thank all our colleagues for welcoming Mr. von Gehren so warmly and are happy to have him on board.