MELCHERS CHINA CEO IN DIALOGUE WITH MADE IN CHINA PODCAST – PART III
---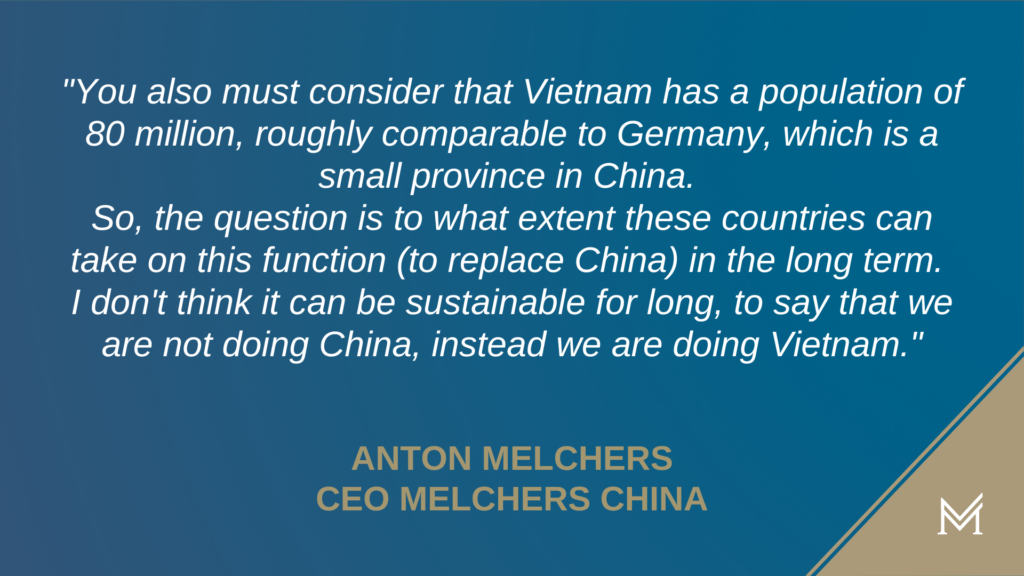 Topic: Melchers is represented throughout Asia. What is the future strategy with your customers? China Plus One has been mentioned a lot lately. Are Vietnam, Singapore and Thailand, where Melchers has also been represented for decades, benefiting from China's current crises?
(Our CEO Anton Melchers has been interviewed for the Made in China Podcast to talk about his personal journey to China, the history of Melchers and business in and with China. This is part III of the series.)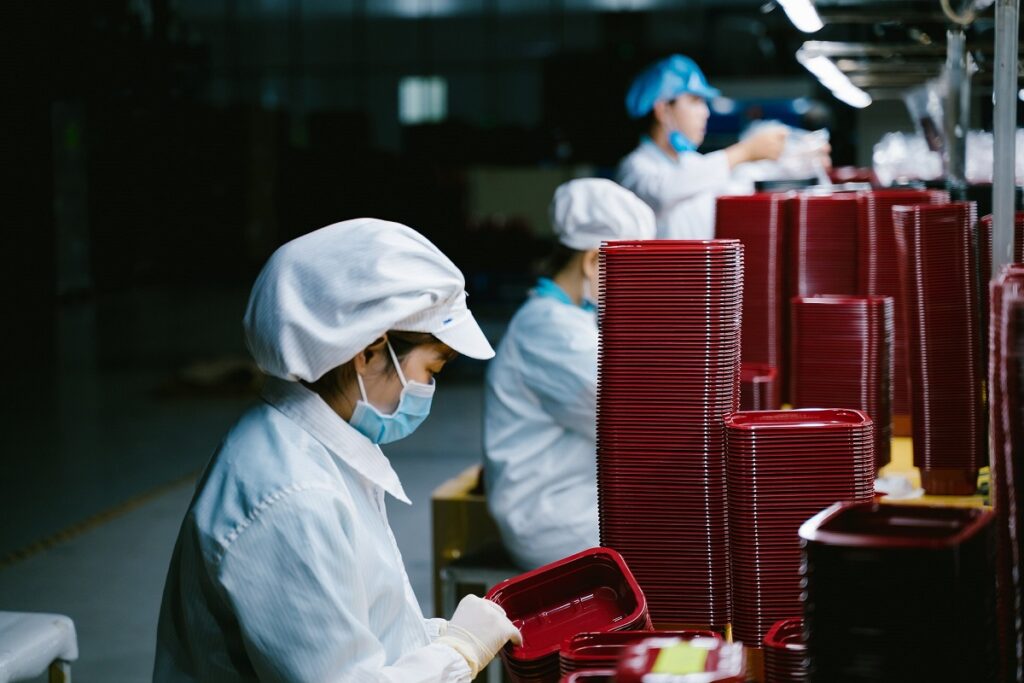 In principle, yes. SEA and other regions benefit from it, even Europe probably benefits from it. But SEA certainly benefits from the developments here. That's certainly Singapore in terms of HQ functions for the region, but also financial matters moving out of HK, maybe not necessarily Covid related, but also Covid related. But of course, also manufacturing countries, emerging countries like Vietnam and Cambodia, maybe to some extent Indonesia, they all benefit of course from the fact that companies want to diversify, in manufacturing but also in sourcing products. That is definitely happening.
But now, of course, you also must consider that Vietnam has a population of 80 million, roughly comparable to Germany, which is a small province in China. So, the question is to what extent can these countries take on this function in the long term. I don't think it can be sustainable for long to say that we are not doing China, we are doing Vietnam.
For reasons such as cost pressure, you probably must move on at some point. But this idea of decoupling definitely exists, and we can see that, for the better in the region but also for the worse here. I would say that it affects us directly as a partner for companies that work in the market, because they are not yet here themselves, so to speak, which means they are not yet as strategically involved here as companies that already have production here. But on the customer side, i.e., companies to which we sell machines and systems 'Made in Germany', these are often multinational companies, there, we already have the feeling that investments are being held back and that the new machines are not being bought for China, but rather ordered for Vietnam. In this respect, we can already see that. I think we now have to consider how long this is actually feasible, so do we go straight to nearshoring, i.e. we procure in Europe for Europe and no longer in Asia, so perhaps we also ignore the topic of Vietnam or other Asian countries altogether.
But please don't forget that China's supply chain strength is enormous. I saw that Apple will soon be producing MacBooks and AirPods in Vietnam, but a lot of the components come from China. That means they must be sourced from China, then brought to Vietnam to be assembled. And if you look at the iPhone, a few years ago 8% of it consisted of products from Chinese manufacturers. Today, 20% of the iPhone consists of products from Chinese manufacturers, not multinational manufacturers, but local Chinese manufacturers. I don't think we should blindly think that we can replace this 1:1 from one day to the next, but there are strong dependencies of China's supplier industry and the networking of them and how they work with each other is extremely strong. Other countries and regions cannot copy this so quickly.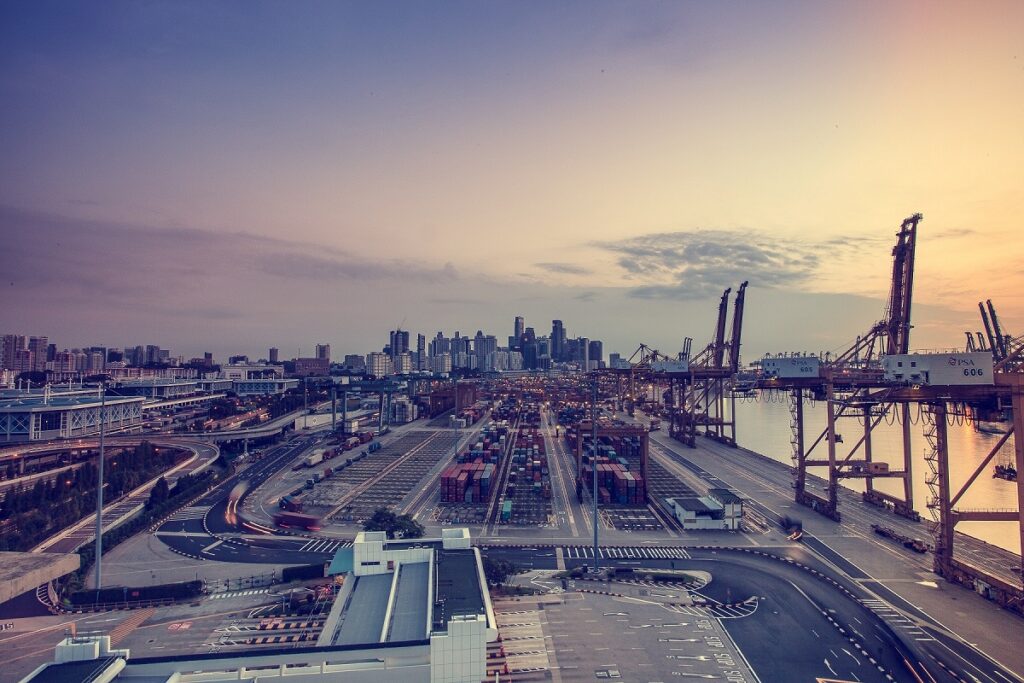 In this respect, from my point of view, this is perhaps a phase, and it is also healthy to orientate oneself and to have an overview of one's dependence on markets, but I believe that this will not necessarily harm China in the medium and long term.
For further reading of this podcast – Part II: How big is the competition Made in China now for Made in Germany? How can Germany maintain its standing in the future?