Chinese and European Aviation Agreements and their Implications for the Aviation Industry
---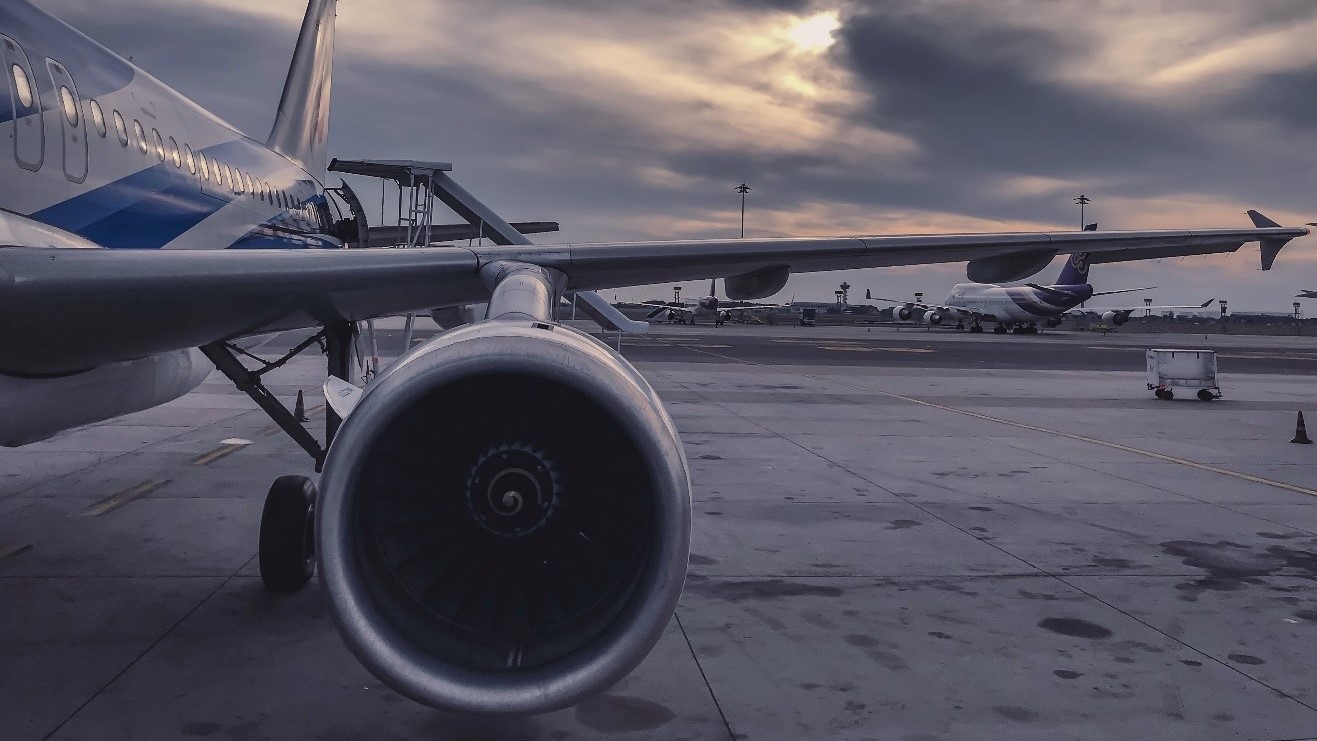 Aviation is the safest, fastest and most efficient form of long-distance travel. Globally over 40 million flights took-off in 2016 allowing millions of passengers to reach their destinations safely (Source: IATA). To guarantee the safety of flying, international aviation safety standards were established which need to be implemented correctly to ensure that they fulfill their purpose. In 2016 however the average worldwide level of implementation of international safety standards in civil aviation was estimated at only 63% according to reports by the international civil aviation organization (ICAO). These estimates illustrate a lack of international flight safety in various regions as not all countries are able to immediately establish sustainable safety oversight systems in compliance with international standards. Bilateral agreements about flight safety can ensure the minimum level of safety in the connection of two countries or regions by allowing them to share airworthiness certifications of civil aeronautical products. This way they can contribute to the goal of implementing global air safety standards.
A Bilateral Aviation Safety Agreement (BASA) and its associated implementing procedures enable technical cooperation between national civil aviation authorities, helping them to reduce duplication of activity and achieve mutual acceptance of certificates (Source: UK Civil Aviation Authority).
In May 2019 the European Commission and China signed two agreements to develop mutual aviation standards (Source: OBOR Europe):
1. Bilateral civil aviation safety agreement (BASA): mutual recognition of civil aviation safety evaluations and certifications.
2. Horizontal aviation agreement: allows airlines from the European Union to fly to China from any EU member state.
These two agreements are expected to positively affect the air connectivity between the EU and China as well as to create jobs, boost economic growth and enable cultural exchange and between China and Europe as was stated by the former President of the European Commission Jean-Claude Junker (Source: Shine).
Bilateral civil aviation safety agreement:
In over 20 years of cooperation in civil aviation the EU and China were able to come to their first agreement in this sector when signing the BASA in May 2019. The agreement was a result of many negotiation rounds between the Civil Aviation Administration of China (CAAC) and the European Union Aviation Safety Agency (EASA) conducted since August 2013 and serves as part of the joint efforts by China and the EU towards a higher implementation level of civil aviation safety standards (Source: Xinhua News). The main objective of the BASA is to support the trade in aircraft and related products between the two regions. The deal "will benefit all the industrial players in both China and Europe," said George Xu, CEO of Airbus China (Source: Shine).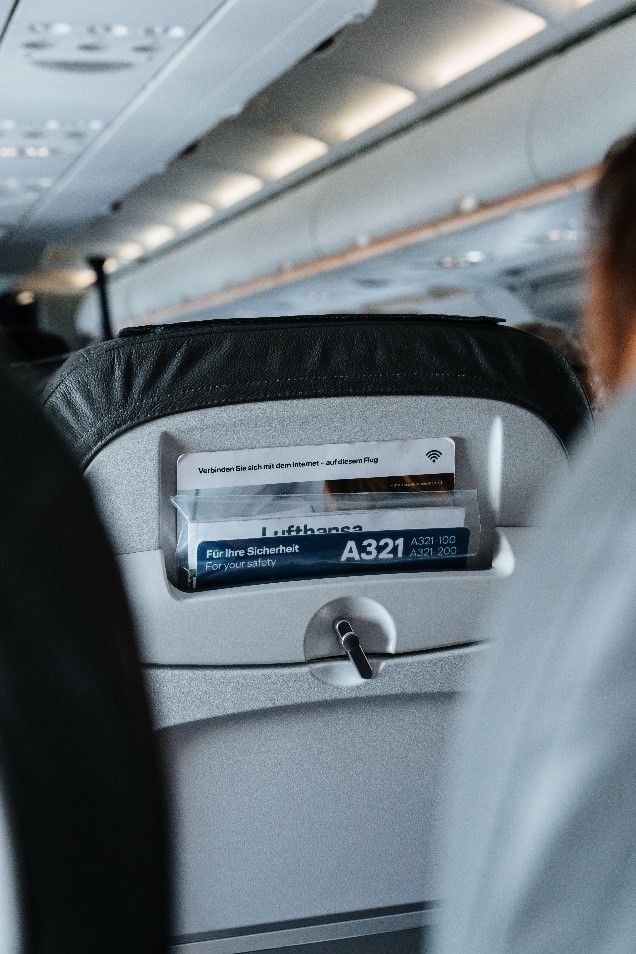 The BASA will enhance policy coordination, technological as well as people-to-people exchanges and will provide a legal framework for expanding cooperation in aspects like environmental compatibility, and the design and manufacturing of aeronautical products.
Furthermore, the agreement will prevent the unnecessary duplication of evaluation and certification activities for aeronautical products by the civil aviation authorities, and therefore lead to cost reductions in the aviation sector (Source: European Commission). According to the BASA it will be easier for manufacturers and suppliers of ETSO (European Technical Standard Order) articles to receive CTSOA (Chinese Technical Standard Orders Authorization) certificates given out by the CAAC and vice versa. The ETSO, issued by EASA is a minimum standard for certain components, equipment and materials used in civil aircrafts. ETSO parts therefore have their own official approval (Source: AERO Impulse).
The increased efficiency of the licensing processes of ETSO and CTSO products will improve market entry opportunities of European aviation manufacturers in China. This will potentially lead to economic benefits and the promotion of innovation due to the increase in competition. China is already a major market for Airbus and many other European aviation suppliers. Currently almost a quarter of all Airbus aircrafts are operating in China. With the signing of the BASA, European aviation suppliers are set to further expand their Chinese market presence in the future.
In addition to the improved market conditions, aviation suppliers will also benefit from the rapid growth of the Chinese aviation market as a whole. A study published by Airbus predicts the Chinese domestic airline market to triple between 2017 and 2037 (Source: OBOR Europe). With an estimated 1.5 billion passengers served it will then be the biggest aviation market in the world, followed by the US with 1.1 billion passengers. The increase in passenger numbers goes hand in hand with an increase in the demand for aircrafts. Boeing estimates that over the next two decades China will need an additional 7,690 new aircrafts totaling a value of $1.2 trillion (Source: China Power). This will enable aviation manufacturers able to meet the demands of Chinese customers to greatly benefit from the Chinese aviation growth market.
To handle the increasing capacity of airline passengers in China, the country will need to build and operate many new airports as well as exploit new airline routes. Between 2000 and 2017 the number of airports in China increased from 139 to 229. By 2035 another 200 new airports are expected to have been built in China (Source: OBOR Europe). 31 of which the government plans to build in 2020 (Source: China Power).
For China the signing of the BASA is a meaningful step towards meeting its industrial ambitions in the aviation sector. The Importance given the development of a commercial aviation manufacturing industry is reflected in the latest 5-Year-Plans as well as in the "Made in China 2025" strategy which all call for the development of regional and large jets, helicopters, advanced aircraft engines, avionics, the expansion of subcontracting production, and the promotion of commercialization of aviation technology (Source: RAND Corporation).
The pride of the Chinese aviation industry is the "Commercial Aircraft Corporation of China" broadly known as COMAC. COMAC is an aircraft OEM trying to break the dominance of Boeing and Airbus which are the key players in the global civil aviation market. COMACs C919 airplane which was introduced in 2015 and had its maiden flight on May 5th, 2017 is intended to primarily compete with the Boeing 737 Max and Airbus A320neo.
COMAC has so far attracted over 700 orders for its C919 mainly from Chinese customers. The compliance with the BASA thus is crucial for COMAC to expand its overseas sales and should help shorten the C919's review procedure for obtaining airworthiness certificates. Already in 2017 the CAAC and the US Federal Aviation Administration (FAA) signed a BASA recognizing each other's regulatory systems with respect to the airworthiness of aviation products and articles. COMAC back then called this agreement a significant step forward (Source: ECNS). Indeed with the signing of the BASA between the EU and China, China's aviation safety standards seem to be widely accepted in the global civil aviation landscape. This will enable COMAC to compete with Boeing and Airbus for a slice of the global jet sales that are expected to be worth $2 trillion over the next two decades (Source: Reuters).
Horizontal Aviation Agreement

The horizontal aviation agreement allows all EU airlines to fly to China from any EU member state with a bilateral air services agreement with China under which unused traffic rights are available. Until now only airlines owned and controlled by a given member state or its nationals were allowed to fly between that member state and China. By signing the horizontal aviation agreement China recognizes the principle of EU designation, which guarantees non-discrimination and equal market access to EU member states for routes to destinations outside the EU. Thus the horizontal agreement will bring bilateral air services agreements between China and EU member states into conformity with EU law. This will be beneficial for European as well as Chinese airlines (Source: European Commission).
With the signing of the agreement the connectivity between the EU and China is set to further improve. Between 2008 and 2017 the air traffic between the regions has doubled and will keep increasing. In 20 years the Asia Pacific region is expected to account for 40% of the worlds air traffic of which China will make up a big share (Source: European Commission).
How Melchers can support foreign businesses in China's aviation industry
The aviation industry in China will undoubtedly see strong growth in the years to come and offer opportunities for foreign companies to participate. But when entering China it is imperative for any brand to understand that China is a unique market which requires a carefully crafted approach. Market profiling, sales, channels, gaining access to decision makers, after sales service and training, pricing, brand protection and promotion activities are only some of the aspects which need to be considered for a China strategy. Especially for small and medium-size enterprises the costs and challenges of doing business in China can easily be overwhelming. Choosing the right local partner to be successful in China will be paramount.
Selling machinery, industrial materials and spare parts in China has been a core business activity of Melchers for over five decades. For more than ten years, Melchers has been active in the aviation industry through its business unit Melchers Aviation Technical Service (MATS). MATS is the local agency of several well-known international aviation suppliers in China. Its product range extends from aircraft parts and components, including cabin interiors, specialized tooling for Airbus and Boeing repairs through to ground support equipment (GSE) and IFS supplied products. The customer base consists largely of aircraft manufacturers (OEMs), airlines, maintenance service companies (MROs), aircraft leasing companies, as well as other service providers in the aviation industry in China.
To learn more, please contact us at [email protected].