Depyrogenation tunnel ST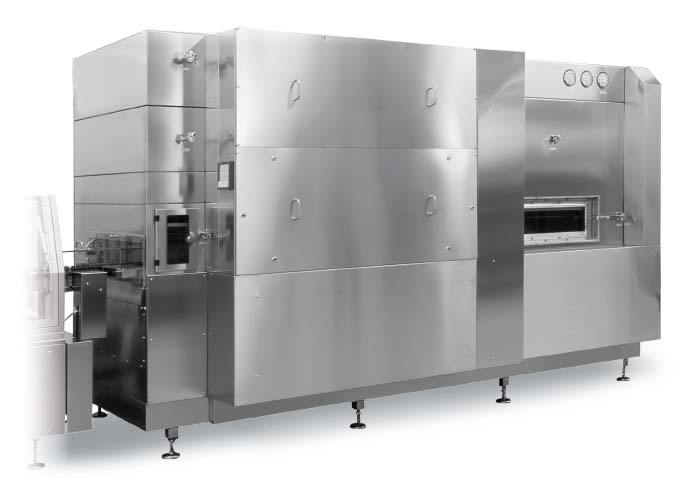 Key features
Compact design
Constant performance output along product life cycle
Energy saving
Variety of production capabilities for processing vials, ampoules, cartridges.
Appropriate for any production requirement from very compact tunnels to bigger models for very high-speed throughput.
Designed to sterilize and depyrogenate glass containers with a continuous process, maintaining an ISO5 environment throughout the length of the three chambers: inlet chamber, hot chamber, cooling chamber.
Thermal cycle designed to assure a pyrogen reduction by 3 or 6 logs, minimum.
Cooling chamber sterilization.
Automatic air speed adjustment.
Compliance with cGMP, GAMP and 21CFR Part11 requirements.