Repair Bonding Consoles (Hot Bonder)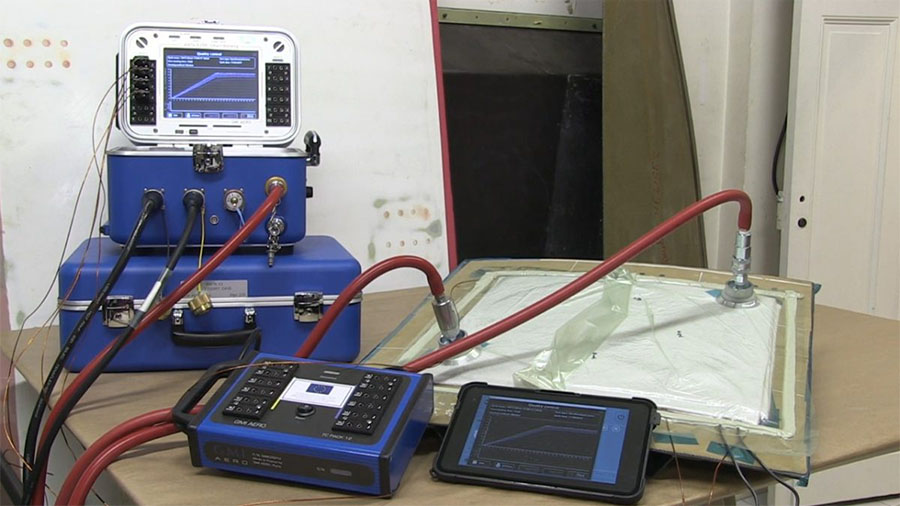 The ANITA Bonding and Heat Controller Series cover a wide range of needs as expressed by MROs and Aircraft part constructors. It benefits of all long time established knowledge of the company in composite repair and fabrication.
They are selected by constructors like Airbus, Dassault Aviation, Bombardier, Boeing, or MROs like Nordam, Goodrich, SIAEC, HAECO, AIR FRANCE Industries and many more.
The repair model family offers both capabilities for workshop use as well as for flight line operations.
They integrate sophisticated software and electronics, however, they remain very simple for the operator to use through a tactile screen with implicit dialogues.
For quality control, USB key data transfer, and innovative pdf automatic data reporting are available.
Several models are now available with 1, 2, 4, 6, or 18 heating zones according to the nature of part to be repaired.