Heating blankets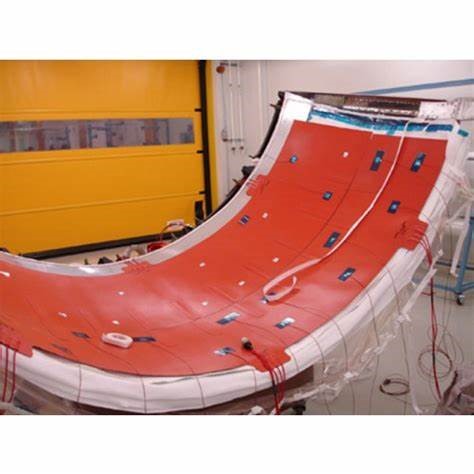 GMI can provide a list of classes of heating blankets designed and produced according to their use:
For hot bonding of composite repair processes
For general heat application whenever it is useful to improve productivity by heating a resin, a seal-ant, etc.
For heating parts in a composite manufacturing process: heating molds, structures, etc.
There are various classes of blankets used in the repair process. These classes differ because of temperature limits and one class offers more flexibility when it is necessary to conform to a non-developable surface. Also GMI has designed several heating blankets having a pre-determined shape for specific applications: radome repair, reverser repair, etc. Also blankets are designed differently for flight line applications. We produce for this context blankets with ATEX specifications.