Ground Power Equipment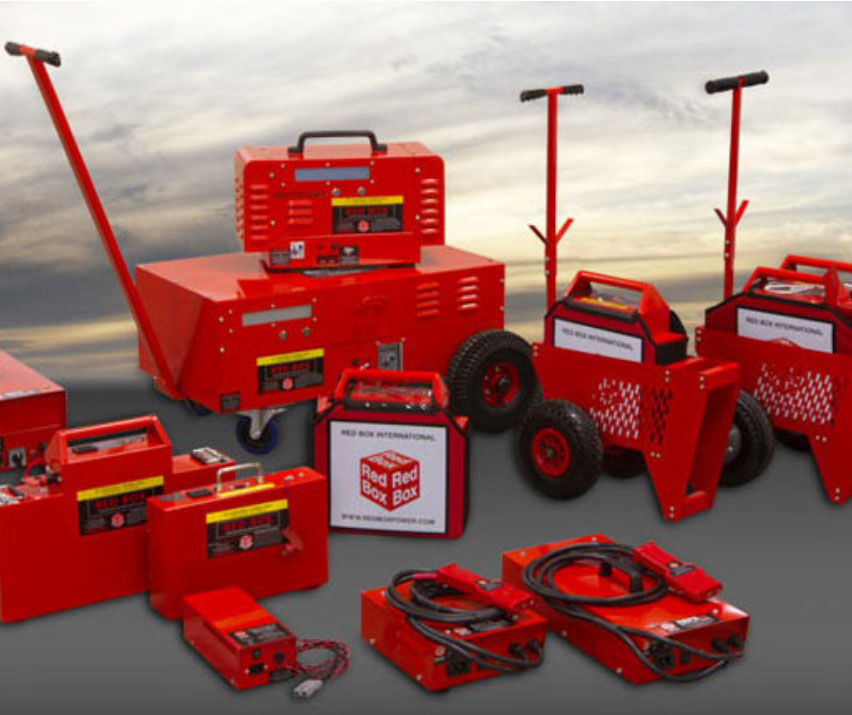 Red Box International began manufacturing ground power equipment for aircraft over 20 years ago. In the early days the units were hand portable, and designed to start the smallest aircraft. Today Red Box has a comprehensive range of ground power units with DC units able to provide from 800A to 21,000A peak and 25A to 900A continuous, coupled with a full range of 400Hz frequency converters.
The ground power systems are split into several groups; Battery Start Units, Battery Continuous Units, Continuous DC Power supplies, Combination DC Units, Transformer Rectifiers, Hybrid, and 400Hz Frequency Converters.
Red Box also specializes in offering bespoke units. By utilizing the experience and understanding, as well as its trained engineers and fully equipped metal fabrication workshop, Red Box can provide a power solution to suit customer needs.