Aircraft Moving Equipment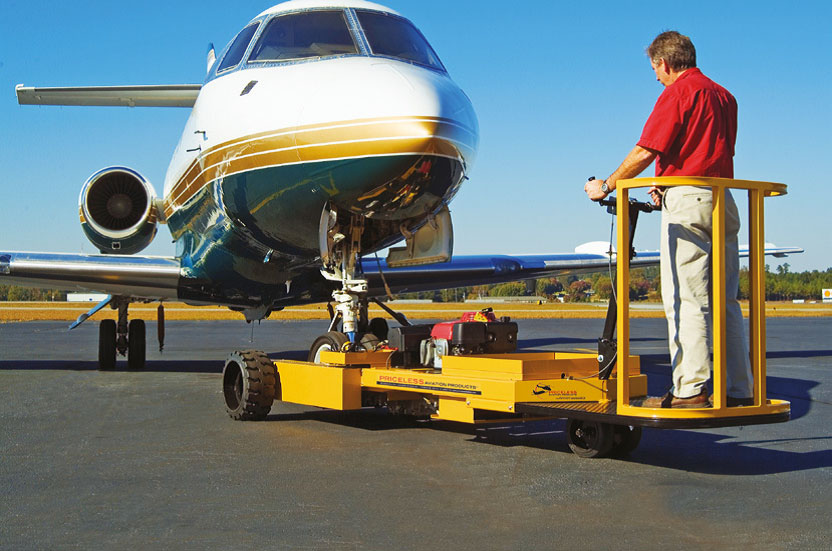 Tugs by Red Box and Priceless are designed by people who understand the importance of being able to glide an aircraft around a hangar and airfield with absolute accuracy. The original design evolved from the lack of user understanding with the designs that were currently on the market. The Priceless tug range now consists of over 12 different tugs with the capability to move an aircraft weighing up to 15,875kg (35,000 lbs).
The towbar-less system is designed to be easy to use by one person. As well as the innovative Lazy Susan turntable, enabling aircraft to be turned on its wingspan, the tugs also offer a bucket lift system and a clamp lift system. All of the lifting systems are designed to support the aircraft in the optimum position.
The tug comes in various lengths and heights, enabling them to be used with the widest selection of aircraft. Tugs can be altered and designed to meet your exact requirements.