Melchers Group Cooperates with CFDP to Help Cerebral Palsy Children Becoming the Swimming Angels
On March 6, 2019, Melchers Group and China Foundation for Disabled Persons (CFDP) come to Beijing DeerKids Rehabilitation Center to visit cerebral palsy children who are accepting the rehabilitation exercises there.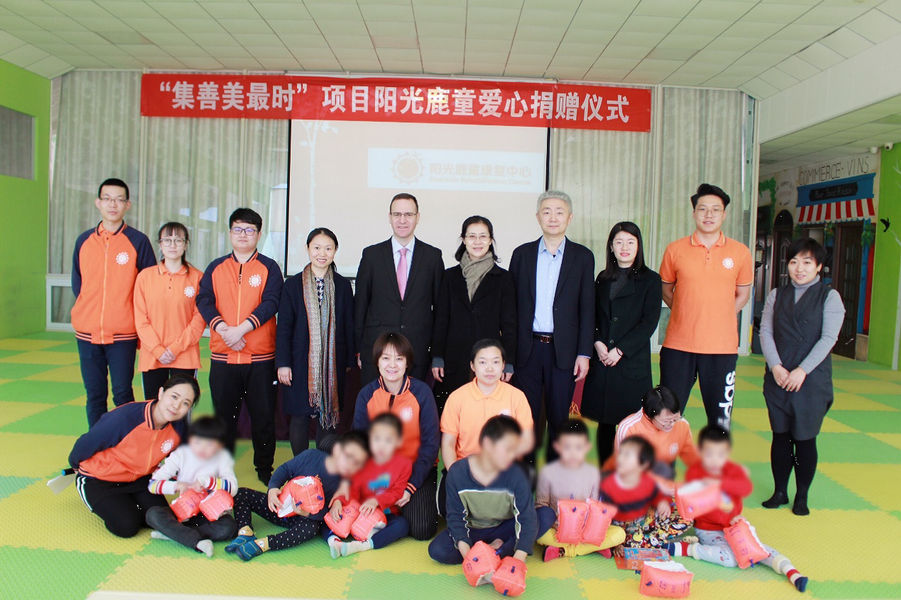 Melchers Group has been paying attention on the charity investment and social responsibility fulfillment. This time, Melchers Group focus on the cerebral palsy children and provide help to them. Hydrotherapy is a very effective therapy which could help cerebral palsy children to overcome fear and stimulate muscle perception. Melchers Group happily donate 2000 pieces of high-quality Bema water wings to CFDP for special project of helping cerebral palsy children.
On the same day, CFDP and Beijing Deerkids Rehabilitation Center jointly held a donation ceremony with the name of "Philanthropic Melchers" for Melchers Group. Ms. Zhang Yanhua, Secretary-General of CFDP, issues the donation certificate for Melchers Group to recognize Melchers' contribution on charity undertaking. Mr. Mike Hofmann, Managing Director of Melchers (Beijing) Ltd., attends the donation ceremony and accepts the certificate.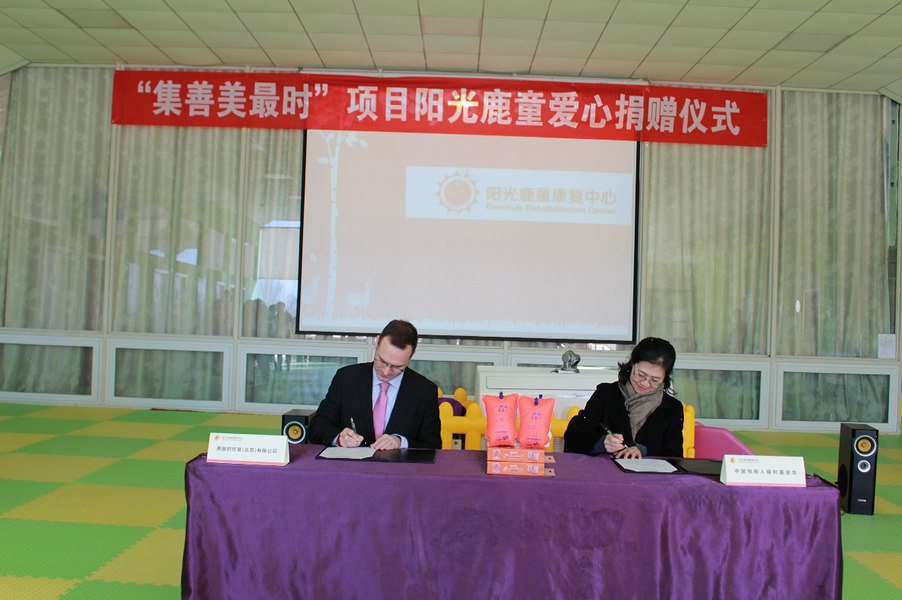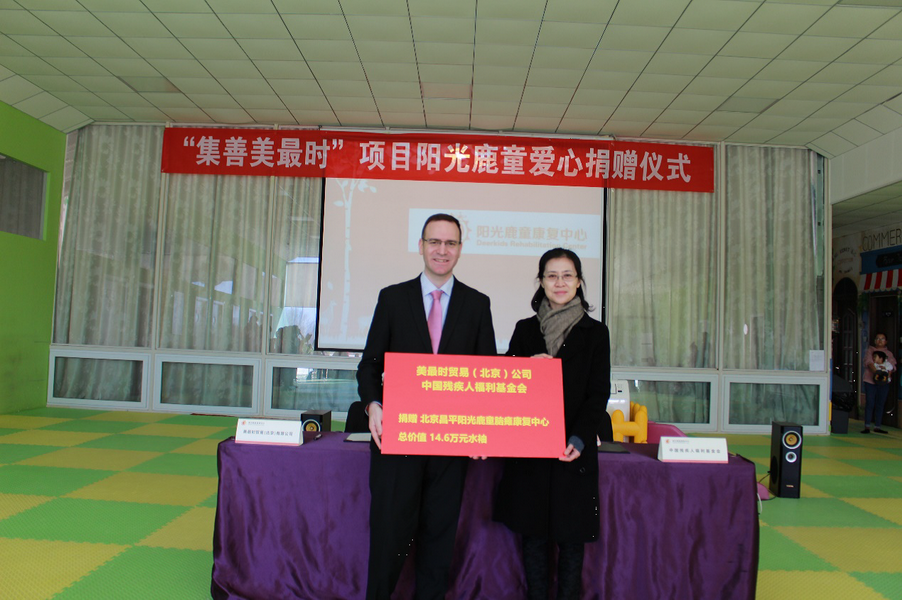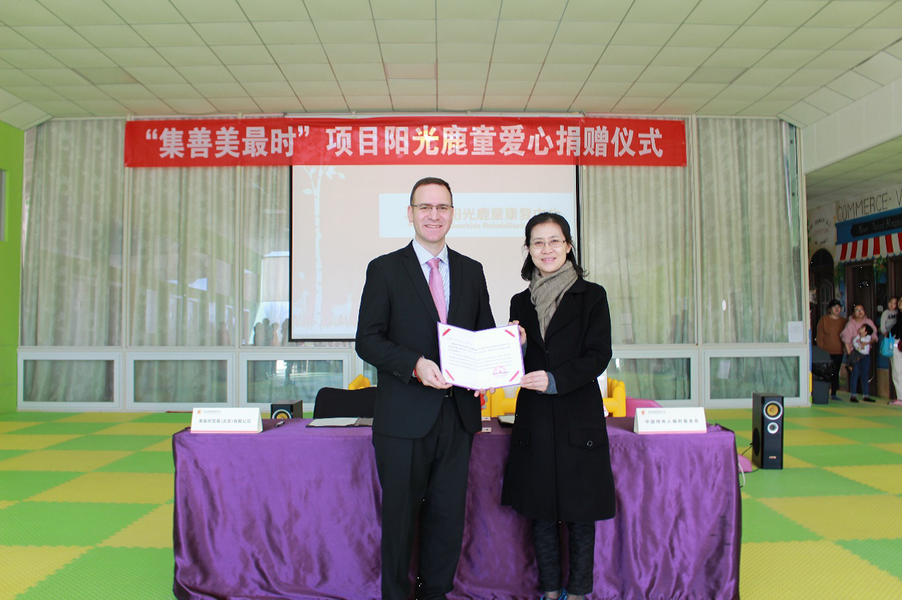 Mr. Mike Hofmann says it has been more than 150 years since Melchers entered in China and Melchers has become an old friend of China. Children are our future, so we have been paying attention to help for those vulnerable children who are facing all kinds of hardship, such as illness, disability, left-behind, single-parent, and poverty and so on. We want to give back and connect to the Chinese people. Ms. Zhang Yanhua highly appraises the behavior of Melchers Group to the disabled children and sincere love to China charity undertakings. She also appeals to treat cerebral palsy children with more tolerance and encourage, as well as help them to get regular treatment and normal life. At the same time, she also expects that more people from society will lend a helping hand and contribute to the public charity development for the disabled in China.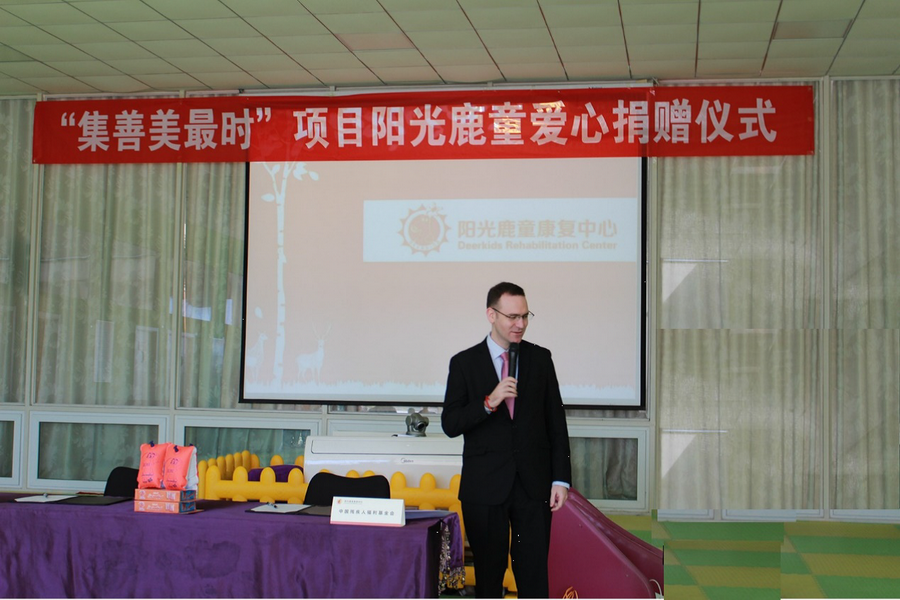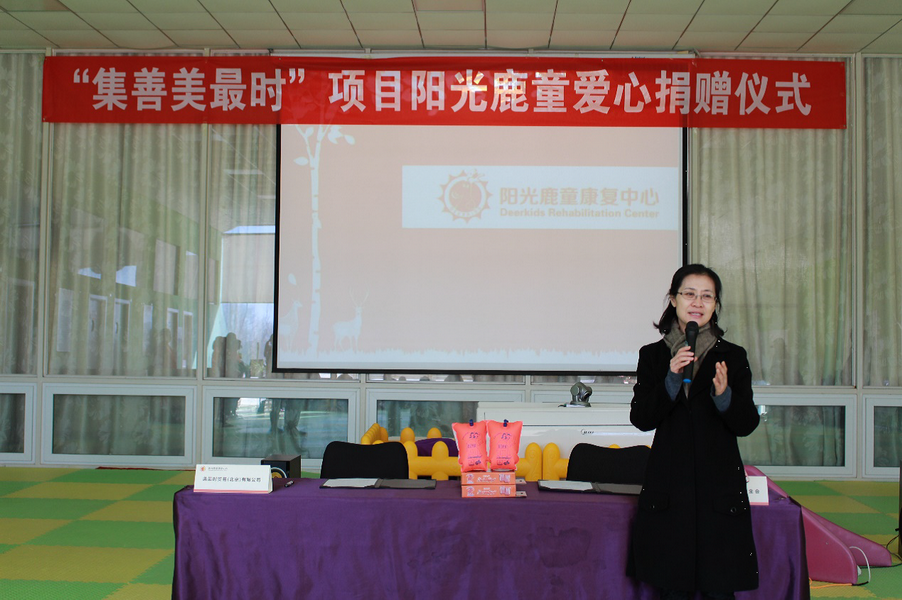 After the donation ceremony, the leaders of Melchers Group and CFDP accompany by the Chairman of Beijing DeerKids Rehabilitation Center watch the cerebral palsy kids wearing the Bema water wings to take the hydrotherapy, and warmly communicate with the cerebral palsy children and their parents.