Filling machine VFM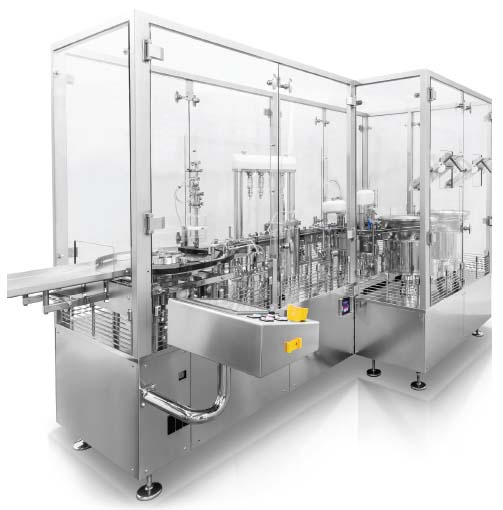 Key features
Capacity up to 24,000 pcs/h
Range 2R-100H vial
Quick change-over
Linear transport system and reduced footprint, suitable for the application of RABS and Isolators.
Combo machine available for vials, syringes and cartridges processing in bulk.
Filling by peristaltic and/or volumetric pumps actuated by servomotors, allowing precise filling with easy and independent adjustment of each pump by means of the HMI.
CIP/SIP.
Nitrogen purging inside the containers before, during and after the filling.
100% in-process control (= IPC) or statistical check weighing system with feedback to dosing pumps.
Continuous monitoring of the viable and non-viable particles.
Appropriate for water like and highly viscous, non-toxic and toxic products.
Easy access and format change for efficient operation with reduced downtime.
Compliance with cGMP, GAMP and 21CFR Part11 requirements.