Farinograph-TS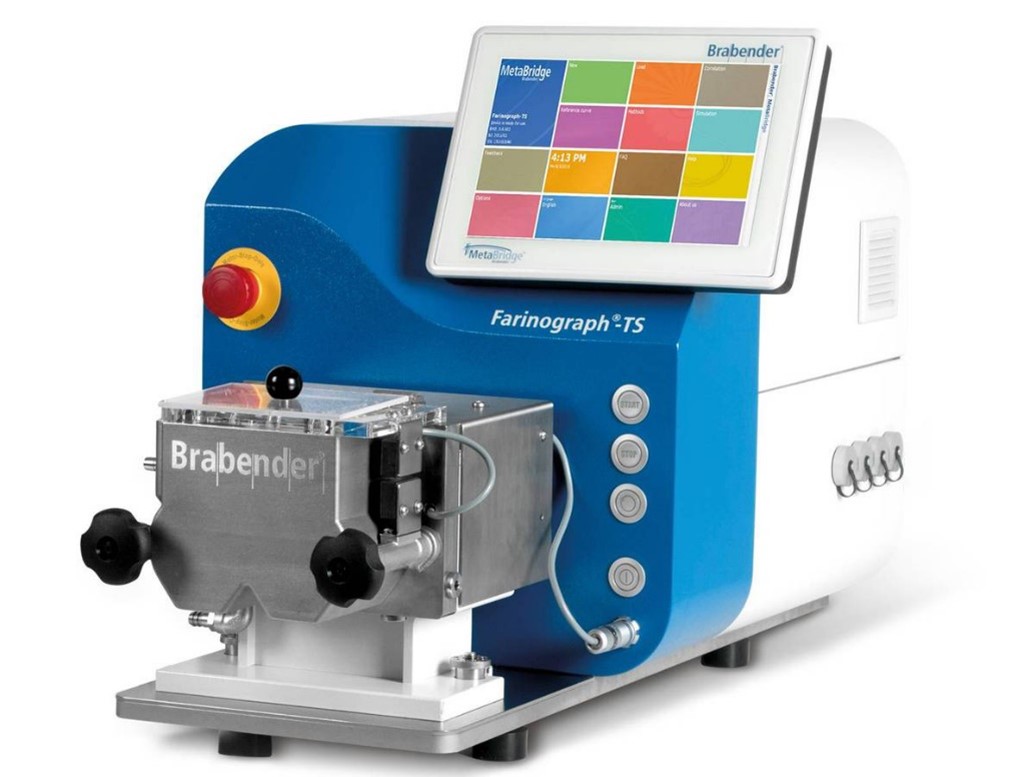 The new compact version of the Farinograph
ICC-Standard no. 115/1
ISO 5530-1
AACC Method no. 54-21 and others
The new Farinograph-TS offers the well known Farinograph measuring principle like its predecessor and joints it with worldwide connecting software, the Brabender MetaBridge.
The Farinogram
The Farinogram shows the quality characteristics of the analyzed flour.
Water absorption:
The more water a flour can absorb at a definite consistency of a dough, the greater the dough yield per sack of flour.
Higher flour price due to optimal water absorption
Time saving in production due to constant water absorption
Dough development time: Optimum mixing time for optimum doughs
Efficient mixing time and settings
Assurance of stable product quality by identifying different particle sizes or starch damage Stability:
The longer the stability, the greater the fermentation and the higher the forces required for mixing
Determination of the profitable application with information on the properties of the gluten contained in the dough
Degree of softening: The sooner the weakening, the shorter the fermentation and the less the abuse the flour can withstand
Farinograph Quality Number (FQZ): The higher the FQZ, the stronger the flour
Advantages
Compact housing with low space requirements
Plug & Play: ready to use
Modular Design, touch screen optionally available
New software MetaBridge features as the new user interface
Multi access: Tracking of tests through multiple end devices at a time